Title I Middle School Summer Thrive 2021
Welcome to the Middle School Summer Thrive page!
Summer Thrive Reading
Approximately 100 students at each Title I middle school will be able to select $35 worth of books to read over the summer months. We are so pleased to partner with Bookworm Central to have these books mailed home to our adolescent readers. Title I teachers will be reaching out to families of the students they have supported during the school year to explain the process for selecting books, and ways families can support their students with reading at home this summer.
Need more books to read?
Check out books from the library! Go to: PWC Public Library
Find out what events are happening at the library for Young Adult Readers at: PWC Public Library Young Adults Readers
Parents can find more information to support readers at: PWC Public Library for Parents
For digital books download Sora, by OverDrive app.
Search for Prince William County Public Schools
Sign in with the student's Office 365 account
Pick a book, read, and enjoy!
Summer Thrive Math
The 50 students that the Title I Math Specialist selected have received a package of activities and are engaged in a competition.
Competition Details
Use your canvas course to:
Module 1, post your flip grid videos showing yourself

Playing Absolute Zero Up with family members or friends,
Making Origami,
Finding math fails in the world.

Module 2, submit your work on as many of the Discovery Education activities that you complete
Module 3, submit your answers to Dan Meyer's 3 Act Math activities as you complete them
Module 4, create your presentation in any form of your choice of your experiences with math over the summer in your life.
Hands-On Materials
Students will receive math game prizes for completion of these activities in Canvas. Also, student work will be eligible to be considered for display on the PWCS website.
Absolute Zero! Family Style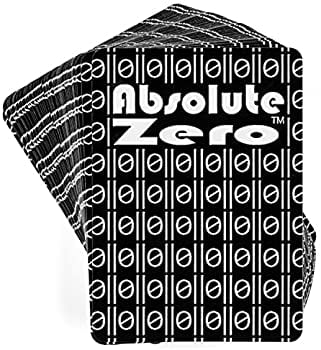 Learn how to play! Watch a video.
Then make a video in Flip Grid of you playing with family and friends. Upload it in the Canvas Course Module 1!
Origami
Create your own following directions from videos linked in Module 1 or find your own how-to videos on the internet.
Then make a video of making your origami and upload it in the canvas course Module 1!
Canvas Module Activities
The Summer Thrive Middle School Students have access to the Summer Thrive Middles School Canvas Course. The modules have the following activities.
Math in the Real World
Create a presentation showing your math experiences in the real world all summer long.
This might be:
A set of videos;
A Canva presentation;
A PowerPoint;
A Voice Thread;
A Flip Grid; or
Any type of presentation software you enjoy.
Just show yourself interacting with mathematics in the world.
Upload your presentation in Module 4 in the Canvas course.
Explore as many of the 8 lessons provided for you.
These are right in Module 2 of the Canvas course and show you some incredible ways to connect your math knowledge to your world!!
Engage in as many of the 3 act tasks as you like in Module 3 of the Canvas course then post your solutions.
Math Fails
Find examples of math fails in the world and video yourself explaining the fail. Then upload the Flip Grid video in Module 1 of the Canvas Course!
Look at these examples:
For this picture, your video would:
Explain that 100% off would make the item free
Explain that 120% off means the company is paying you to take it!!
For this picture, your video would:
Explain that the coast was $8.00
Explain that if you are saving $1.00 the new cost should be $7.00 not $7.50