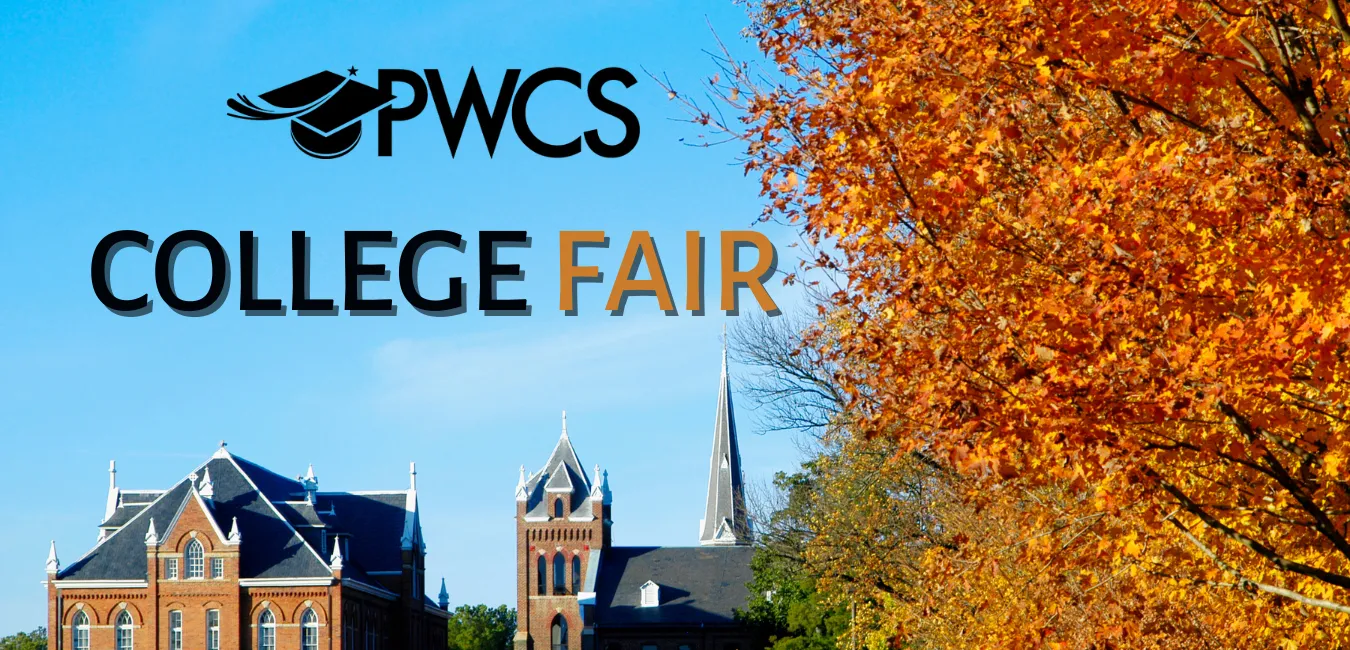 PWCS College Fair
Gar-Field High School
October 18, 2022, 6—8 p.m.
Optional College Fair Student Registration
Students my choose to share their information with representatives and can do so by registering prior to the fair through StriveScan. Below is information if you choose to register, but not required.
The PWCS College Fairs are hosted by the Virginia Association of Collegiate Registrars and Admissions Counselors (VACRAO). They are thrilled to announce that they have partnered with StriveScan to provide student scanning at college fairs. This will ensure that the fairs are contactless for the students and colleges participating, and will help your students more easily connect with the colleges during the event. There is no cost to register and this is optional.
How Registration & Scanning Works
Students are directed to visit StriveScan's registration page to register. This is a quick and efficient way to register prior to coming into the fair. The PWCS college fairs have already been added to the StriveScan system, so you can start getting registered now!
College reps can instantly view the student's information the students add to their StriveScan profile. In addition, high school students can view their unofficial transcript in StudentVUE to add their current GPA to their registration profile (this is optional).
Tentative List of College Representatives Attending the Fair
Averett University
Barton College
Binghamton University - SUNY
Bridgewater College
Campbell University
Chatham University
Chowan University
Chowan University
Christopher Newport University
Coastal Carolina University
Concord University
DePauw University
East Carolina University
Elizabeth City State University
Elon University
Embry-Riddle Aeronautical University
Emmanuel College
Ethnos College
Florida Institute of Technology
Franklin & Marshall College
Full Sail University
George Mason University
Glenville State University
Goucher College
Greensboro College
Hampden-Sydney College
Hampton University
High Point University
Hollins University
Illinois Wesleyan University
James Madison University
Johnson & Wales University
Lees-McRae College - Banner Elk, NC
Liberty University
Lincoln Memorial University
Longwood University
Lynn University
Manhattanville College
Marshall University
Mary Baldwin University
Massachusetts Maritime Academy
McDaniel College
Merrimack College
Mississippi State University
Montclair State University
Mount St Mary's University
Norfolk State University
North Carolina State University
Ohio University
Old Dominion University
Piedmont University
Radford University
Randolph College
Randolph-Macon College
Regent University
Richard Bland College
Roanoke College
Saint Augustine's University
Saint Mary's College Notre Dame, IN
Shenandoah University
Shepherd University
South Dakota Mines
St. Andrews University (NC)
The Catholic University of America
The University of Toledo
University of Alabama
University of Delaware
University of Florida
University of Louisville
University of Lynchburg
University of Mary Washington
University of Minnesota Twin Cities
University of Mount Olive
University of North Carolina at Wilmington
University of South Carolina
University of Tennessee at Knoxville
University of Utah
University of Virginia
University of Virginia's College at Wise
Virginia Commonwealth University
Virginia Military Institute
Virginia Tech
Virginia Wesleyan University
Washington & Jefferson College
Washington and Lee University
West Virginia University
Western Carolina University
William & Mary