Tips on guiding children through social media challenges
Raising children is hard. While technology has been helpful in many ways, it has also created new difficulties. Recording a viral TikTok dance or lip sync may seem harmless, yet some social media challenges pose potential risks to youth mental wellness and physical safety. Even if your child does not have a TikTok or Snapchat account, other children do, and discuss these potentially dangerous challenges with their peers.
Communicate with your child.

Ask how they feel about social media challenges. Model how to consider the physical and psychological risks versus benefits in the discussion. Be sure to use the same terms and language as the child.
Ask what their friends are doing. Sometimes this takes the pressure off your child and makes it easier for them to talk about harder topics.
Avoid lecturing. Keeping a two-way discussion is critical in maintaining an open relationship; your child will be more likely to come to you with other difficult topics.
Find out what motivates their participation. Is it connection or feeling included? Brainstorm and discuss alternatives that could fulfill the same need.

Familiarize yourself with the current apps your child is using. Find the application's safety tools and use them. For example, TikTok enacted a "Dangerous Acts and Challenges" policy within its Community Guidelines.

Stay informed. Do your research on the challenges and search for the hashtag.
Not all social media challenges are bad. Some involve fitness, fundraising, or only fun. Online safety tools can be helpful but do not replace cautious parenting. Be informed and talk with your child frequently. Together we can help cultivate their mental wellness and keep them safe. For more information on social media, parenting, and mental health see Common Sense Media and National Alliance for Mental Health.
More Information on TikTok & Guidance on Dangerous Online Challenges:
As a reminder, here are some social media guidelines for students and their parents: Students below the permitted age should not join social networking sites (13 for most sites including Facebook and Instagram). Students should tell parents if they are using the sites, and when they are online. Be aware how to report abuse and inappropriate content. Students should not access social media on school devices, or on their own devices while they're at school. Students should not make inappropriate comments (including in private messages) about the school, teachers, or other children. 
  TikTok App Safety - What parents need to know
  Parents' Ultimate Guide to TikTok
  How to Respond to Dangerous Online Challenges: Guidance for Schools
  Help Kids Navigate Viral Social Media Stunts
  Dangerous Internet Challenges: Understanding Their Appeal to Teens
  How to Connect with Your Teen about Smart & Safe Media Use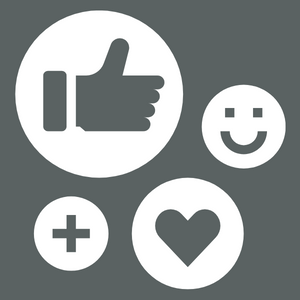 Parent Resource Guide to Popular Social Media Apps
Below are popular social media apps that children and teens are currently using. The logo apps are provided along with a brief description and a parent guide that can help families monitor their students' use on them. Also provided is the developer's recommended age level for the user audience.
Logo
App Name
Description
Parent Resource
Developer Recommended Age

Among Us

An online and multiplayer game where a small set of players are secretly chosen as imposters, and the imposters have to kill the other gamers, while remaining undetected. The other players have to identify and eject the imposters. It's a game involving teamwork and betrayal for 4-10 players…in space!

Parent Guide

9-10+

ASKfm

A social site that lets kids ask questions and answer those posted by other users - sometimes anonymously.

Parent Guide

17+

Facebook

Social app to share photos, videos, memories. Not typically viewed as "cool" by teenagers.

Parent Guide

13+




Discord

Discord is a platform for people with similar interests to share and communicate. It is popular among the gaming community as it offers a way for video game players to communicate with each other and develop a community outside of the games themselves. It's popularity has grown and is no longer just popular with gamers.

17+

Instagram

Instagram lets users snap, edit, and share photos and 15-second videos, either publicly or within a private network of followers. It allows sharing, seeing, and commenting on photos. It also lets you apply fun filters and effects to your photos.


Parent Guide

13+




Kik

Kik allows users to send texts, pictures, and video. It also offers many mini-apps that let you do everything from exchange virtual greeting cards. It's also possible to have anonymous contact with strangers. Talk to your teen about what information they shouldn't share, and encourage them to block people they don't know.

Parent Guide

17+




Line

A multifaceted text, video, and voice-messaging app that also integrates social media elements such as games and group chats.

13+

Roblox

Roblox is an online game platform that allows users to program games and play games created by other users. It is free-to-play, but has in-game purchases available through a virtual currency called "Robux."

Parent Guide

12+

Snapchat

A messaging app that lets users put a time limit on the pictures and videos they send before they disappear. Note: It's not true that Snapchats go away forever. Data is data: Whenever anything is sent online, it never truly goes away. (For example, the person on the receiving end can easily take a screenshot of the image before it disappears.) Snapchats can even be recovered - unaffiliated third-party services such as Snapsaved (which was recently hacked) give users the chance to save any Snapchatted pic. Also, users can pay to view Snaps multiple times.

13+

TikTok

Real Short Videos is a performance - and video-sharing social network that mostly features teens lip-synching to famous songs but also includes some original songwriting and singing. Users can build up a following among friends or share posts publicly.

13+

Twitter

A microblogging tool that allows users to post brief, 140-character messages called "tweets" - and follow other users' activities. It's not only for adults; teens like using it to share tidbits and keep up with news and celebrities.

Parent Guide

13+

YouTube

YouTube is a video sharing service where users can watch, like, share, comment and upload their own videos. The video service can be accessed on PCs, laptops, tablets and via mobile phones.

Parent Guide

13+




Whisper

A social "confessional" app that allows users to post whatever's on their minds. Users type a confession, add a background image, and share it with the Whisper community. It's intended for users age 17 and older.

17+




Yik Yak

A geographically based anonymous-chat app that lets users send photos and texts to people near their location.

17+

 

Visit ConnectSafely for more social media, gaming, TikTok, and family technology guides.

 
Internet Safety
Common Sense Education - Help Kids Make Friends & Interact Safely Online
Safe Search Kids
Additional Resources
Visit NetSmartzKidz for more information about Internet safety, courtesy of the National Center for Missing and Exploited Children.
If your student is experiencing problems at school with social media use/abuse please contact your school administrator or school counselor.