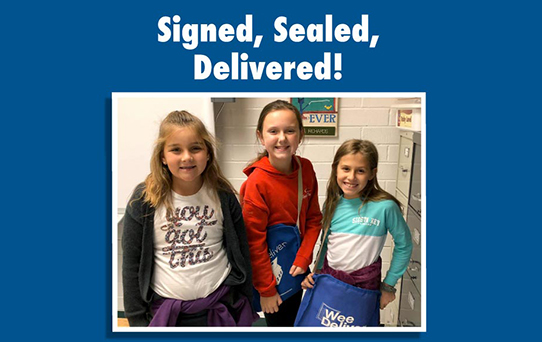 As kids are increasingly reliant on electronic devices for communication, Tyler Elementary School is making sure the art of letter writing is never lost. Tyler Elementary has its own unofficial in-school post office called, "Wee Deliver," designed by the United States Postal Service to assist with students' reading and writing abilities and to teach them how mail works.
"When I first started at Tyler as the assistant principal in January of 2008, Wee Deliver had fizzled," shared Jennifer Perilla, principal of Tyler Elementary. "I resurrected it and am so glad it has stuck for the last 11 years."
Students and staff can write and send letters to other students and staff using the writing paper and directory available in every classroom. They are practicing handwriting, vocabulary, and grammar with every letter written, and they are learning how to address an envelope properly.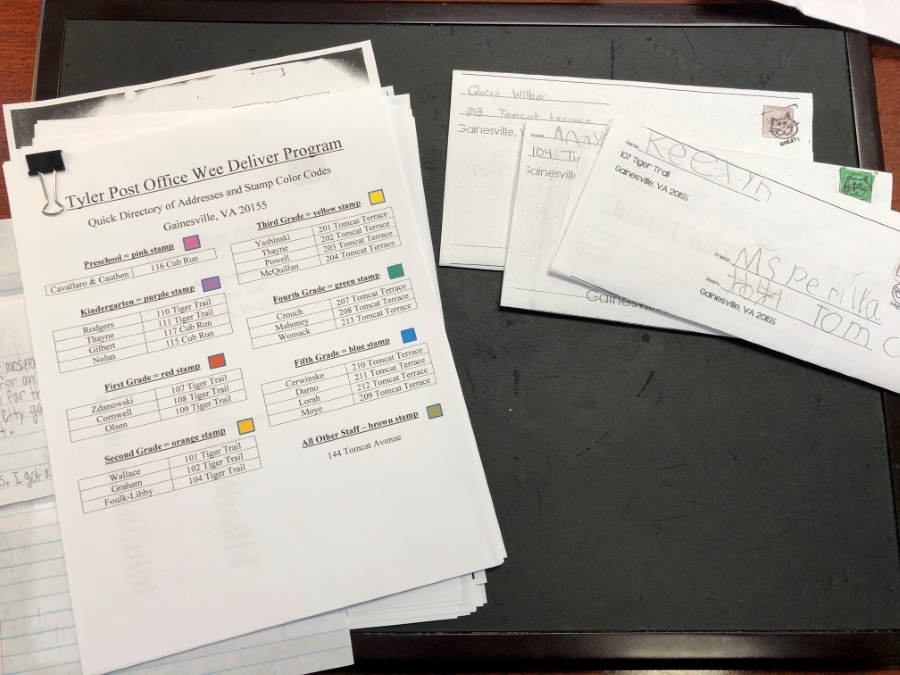 Students write letters to show appreciation or give kudos any time they like, but there are also monthly challenges to encourage more letter writing.
In October, they wrote a letter to someone who has shown them kindness," commented Perilla. "I love getting mail from my kiddos and especially enjoy writing them back."

Perilla describes the post office operations as "a well-oiled machine" run by students and overseen by Stephanie Richards, the school's reading specialist.
Fourth-grade students apply to work in the post office and sort and deliver the mail. Students drop their mail in the big blue mailbox in the lobby, and post office workers deliver to a mailbox-folder outside each classroom and office door.

"I was a postmaster but helped out in other positions like canceller and deliverer," shared Lizzy, a fourth grader in Mrs. Crouch's class. "The canceller sorts mail and returns mail that didn't have the right address and the deliverers take them to each classroom mailbox."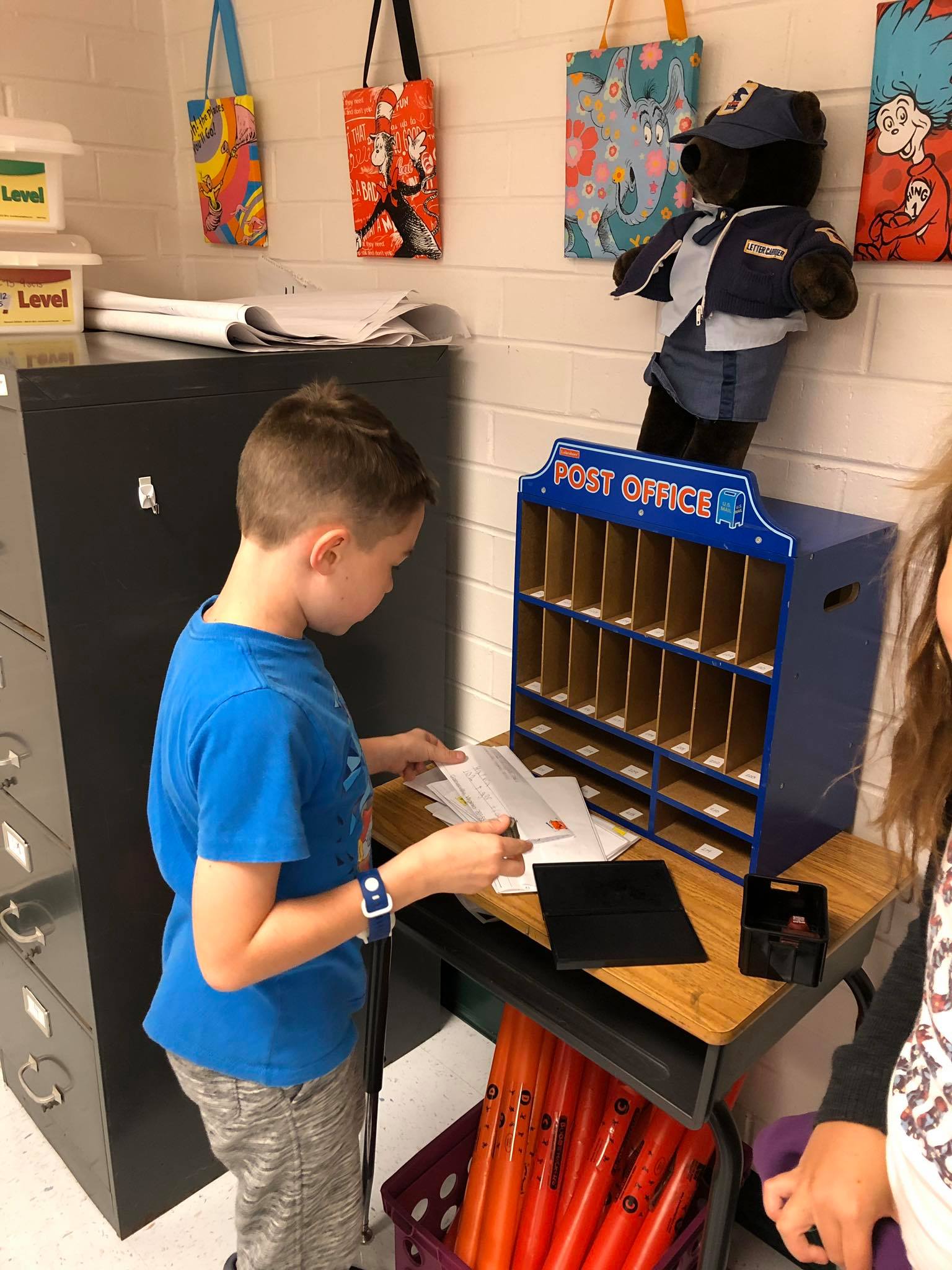 Quinn, a fourth grader in Mrs. Womack's class said, "I worked as a deliverer. It was fun meeting new people and walking through the whole building. I saw new places I'd never seen here."

Staff and students like Zaine, a fourth grader who works as a Wee Delivery employee, are always excited to receive mail. "When I opened my letter, I felt happy," shared Zaine. "It was pretty cool! My friend told me I was fast."