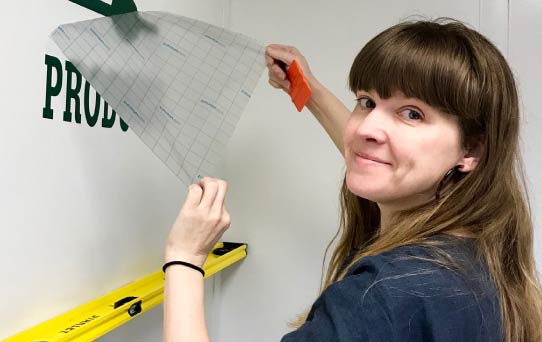 Katie Fielding, Woodbridge High School's (WHS) instructional technology coach (ITC), has been named the Virginia Society for Technology in Education (VSTE) Coach of the Year. Every year, VSTE recognizes three outstanding technology-focused educators for their dedication to become digital educators. Fielding received the award from VSTE during their Annual Technology in Education Conference in December.
As a teacher with more than 15 years in the classroom, Fielding enjoys sharing instructional practices with students and colleagues, helping them to navigate the ever-changing world of technology. She also works with her fellow ITC's to improve digital instruction in the classroom and to ensure digital equity for all students at WHS, especially those students who need to use assistive devices. Last year, Fielding participated in the Google Innovator Academy, where her project focused on improving the quality of homebound instruction so that those students feel a better connection with their teachers and fellow classmates.
"It was an honor to be nominated by my Woodbridge colleagues, and nice to have been selected among my coaching peers at VSTE. I am fortunate to enjoy my job. I have great support from my administrators to get into the classrooms and help teachers and students use technology in innovative ways," stated Fielding.