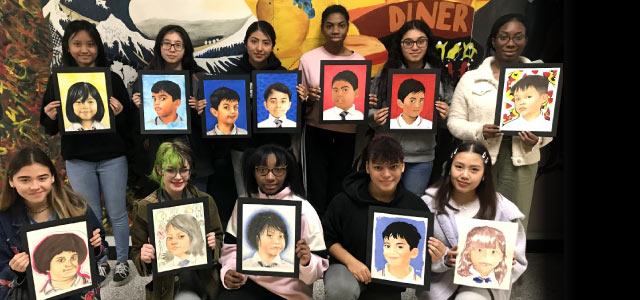 National Art Honors students from C.D. Hylton High School are working with the Memory Project, a philanthropy organization that cultivates global kindness by promoting intercultural awareness between children around the world through the universal language of art.

The students' project focuses on bringing awareness of refugee children in Malaysia through art. After watching a video on Malaysian culture and everyday life, the students used colored pencils and paint to create portraits of the Malaysian children. The portraits will be mailed and delivered to the children as a special gift.

Hylton Art Teacher Alison Willis shared, "The students did a fabulous job as each finished portrait was a beautiful work of art. I'm planning on involving more students next year because so many students took interest in the project. In fact, they want to do more portraits for another country again this year."

Through the Memory Project, Hylton students are showing children living in difficult situations that they are valued and important.