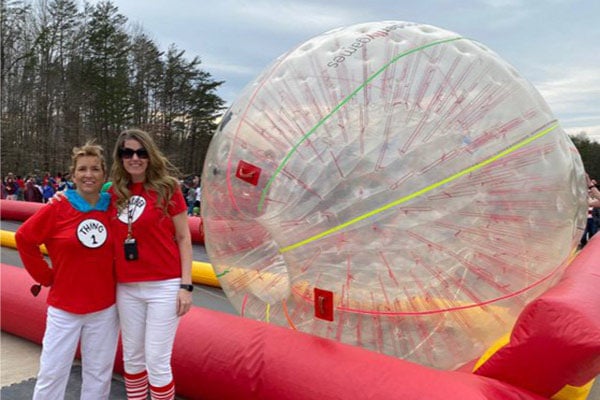 This story features a learning activity that took place prior to school closures due to COVID-19.
At Westridge Elementary School, a giant hamster ball race was on. But the racers were people, not hamsters. At the beginning of March, Westridge Elementary kicked off their One School, One Book program by turning several teachers into hamsters by racing inside giant blow-up hamster balls. The entire school will be reading Betty Birney's "The World Accordingly to Humphrey," a story about Humphrey, a hamster.
The students enjoyed the event. "It was very exciting because my teacher raced!" said one student.
Getting students excited to read through creative activities and staff involvement is Positively PWCS.