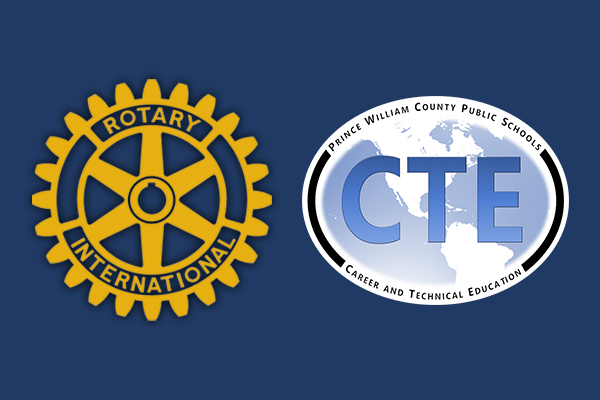 The Bull Run Rotary Club has awarded several Prince William County Public School students with the 2020 Career and Technical Education (CTE) Award.
The following PWCS students were selected:
William Anderson- Brentsville District High School
Isabel Padilla - Osbourn Park High School
Daniela Garcia Flores - Stonewall Jackson High School
The Bull Run Rotary Club has recognized the contributions of students in the various CTE programs since 1991. To receive a CTE Award from the Bull Run Rotary Club, students must be seniors in the CTE program and attend one of the following high schools: Brentsville District, Manassas Park, Osbourn, Osbourn Park, or Stonewall Jackson High Schools. Finalists are selected after completing a rigorous nomination process that includes a one-page essay on "How have your CTE courses prepared you for life after high school, college, or your chosen career?"
Dr. Elaine Sours, Bull Run Rotary Club 2020 CTE Awards Chairperson, acknowledged the hard work of the students and the teachers saying, "We thank the educators for their support, and for molding and identifying these well-deserved scholars."