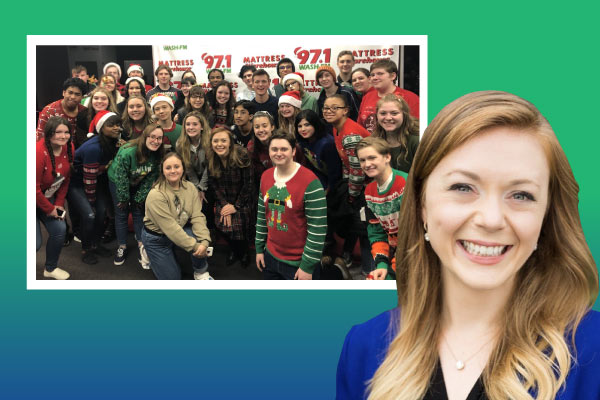 McKenna Stenson, choir teacher at Charles J. Colgan Sr. High School, was recently selected as one of 30 music teachers from across the nation for the 2020 Country Music Awards (CMA) Music Teachers of Excellence Award. The award, presented by the CMA Foundation, honors educators for their commitment to their students, community, and music education.
Award recipients are self-nominated, but three letters of recommendation are required. Colgan High School Principal Dr. Timothy Healey, fellow Colgan Choral Teacher Dr. Mary-Hannah Klontz, and Kim Morand, treasurer of Colgan's Center for Fine and Performing Arts Boosters organization, recommended Stenson.
"Their recommendations were the reason I was named a winner and I am extremely grateful for their support," said Stenson.
Award winners receive two cash prizes. The first is $2,500 for their school's choir program and a second cash prize of $2,500 is awarded to the teacher. Stenson plans to use the money to purchase a creative storage solution for her classroom that will allow students to move more freely in the space. As for the personal cash prize money Stenson shared, "I plan to purchase a new home laptop and I'm saving to attend professional development conferences in the coming year."
Stenson appreciates the kindness and support from her students. They were excited to see their "super hero" teacher on the CMA Music Teachers of Excellence announcement video (see her at the 1:06 mark).
"Receiving the CMA Award is a huge honor! I am extremely grateful to the CMA Foundation," Stenson exclaimed.
The CMA Foundation was launched in 2016 to celebrate, honor and invest in music teachers who exemplify excellence. An award ceremony was scheduled for early May in Nashville, TN, however, due to the COVID-19 Pandemic the event has been postponed until October 2020.