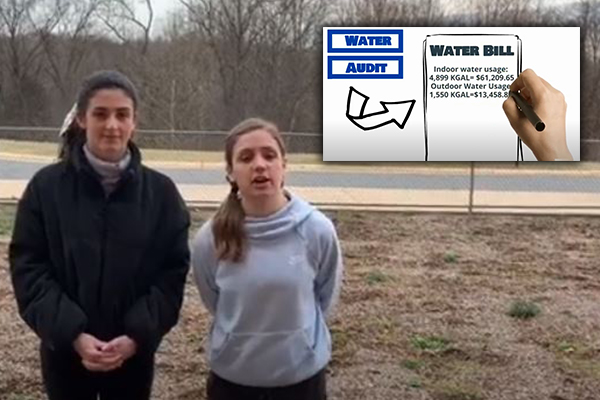 Congratulations to Battlefield High School Advanced Placement Environmental Science Teacher Karen Carney and students in her sustainability and renewable technologies class for winning four EcoRise Grant awards. EcoRise is a nonprofit that aims to unlock the power and potential of youth to design resilient communities of the future.
The sustainability and renewable technologies class is an authentic, problem and project-based class. Students work to understand and find local solutions to global environmental and energy issues. They submitted their grant applications to EcoRise in the form of videos.
EcoRise awarded funding, totaling just under $1,100, for four of the projects submitted by Battlefield High students. Those include the following:
Enhancing the outdoor classroom at the school by planting trees, a butterfly garden and building bird boxes. These improvements will provide shade and habitat and encourage more use of the space by teachers. This project was designed and submitted by junior Bryson McNeil and senior Alex Hewitt.


Installing rain barrels to catch water, thereby using less treated water. The barrels not only make for more efficient use of water, but save the school money as well. The project was designed and submitted by seniors Geoffrey Carlisle and Anna Velardi.


Converting unused public space into a school herb and vegetable garden to be used by the culinary class. This project was designed and submitted by seniors Arley Lausin and Carissa Kochan.



Improving Battlefield's indoor air quality and aesthetics with plants for interior classrooms that have no windows. This project was designed and submitted by junior Joseph Jaghori and sophomore Mohad Nasr.
Other projects submitted included a solar-powered awning, motion-censored lights, corn-based cutlery, and improvements to address traffic congestion in the school parking lot.
"We are proud of the hard work and research the students put into these grant applications," shared Kizzy Hannibal Xolani, program manager at EcoRise. "We can tell they learned a lot."
The funded projects will be implemented in the 2020-21 school year.