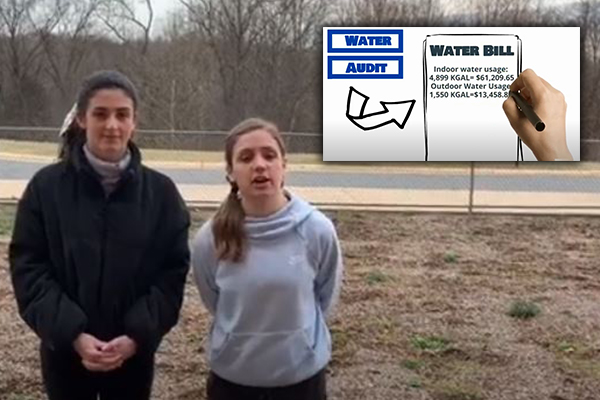 Congratulations to Battlefield High School Advanced Placement Environmental Science Teacher Karen Carney and students in her sustainability and renewable technologies class for winning four EcoRise Grant awards. EcoRise is a nonprofit that aims to unlock the power and potential of youth to design resilient communities of the future.
The sustainability and renewable technologies class is an authentic, problem and project-based class. Students work to understand and find local solutions to global environmental and energy issues. They submitted their grant applications to EcoRise in the form of videos.
EcoRise awarded funding, totaling just under $1,100, for four of the projects submitted by Battlefield High students. Those include the following:
Other projects submitted included a solar-powered awning, motion-censored lights, corn-based cutlery, and improvements to address traffic congestion in the school parking lot.
"We are proud of the hard work and research the students put into these grant applications," shared Kizzy Hannibal Xolani, program manager at EcoRise. "We can tell they learned a lot."
The funded projects will be implemented in the 2020-21 school year.