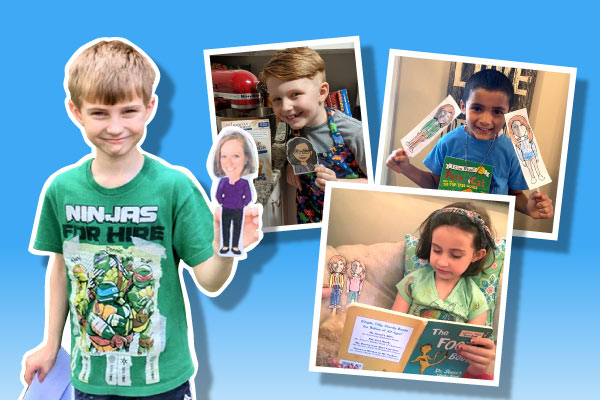 Our creative PWCS educators are "cloning" themselves "Flat Stanley" style! Nothing beats the real thing, but these cardboard and virtual flat versions of our teachers are the next best thing.
Shannon Zachariasen, teacher at Springwoods Elementary School, read the book, "Flat Stanley" to her class and then designed "Flat Mrs. Zachariasens" to send to each student. She asked the students to take pictures in different spots doing various learning activities and include her flattened likeness.
To date, Mrs. Zachariasen has attended a virtual dance class, gone to a tea party, smelled the state flower, helped with yard work, and hung out with some garden gnomes!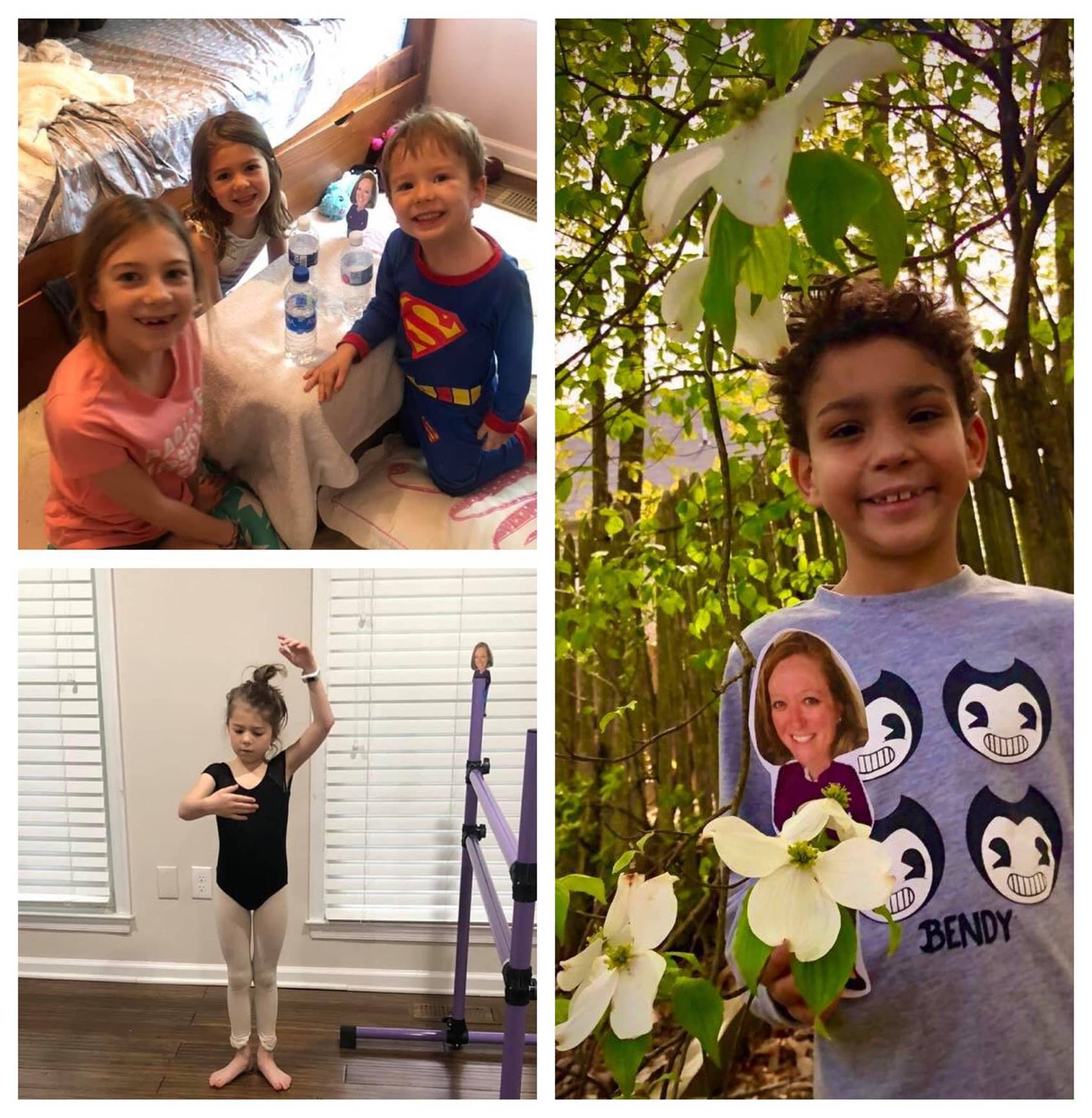 "I'm hoping it's something to make the kids and their families smile and keep us all connected," said Zachariasen.