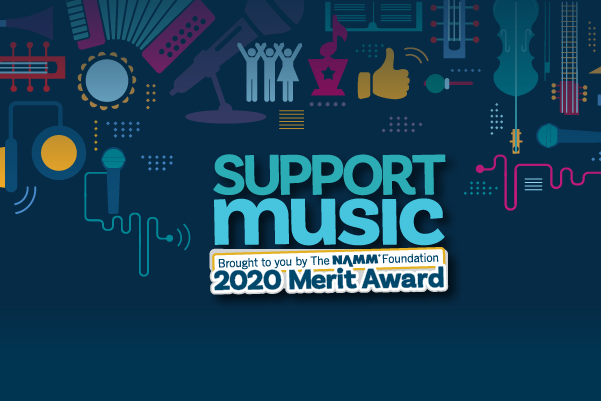 The National Association of Music Merchants (NAMM) Foundation has recognized PWCS with the 2020 Best Communities for Music Education (BCME) Districts Award. The award is given to districts that demonstrate a special commitment to music education and are dedicated to making music education accessible to students. It recognizes the collective efforts of key players such as, teachers, administrators, and community leaders who have placed emphasis on music as essential to a well-rounded education.
"This recognition is a testament to the tremendous passion and dedication of our music educators, commitment of our students, and support of our parents and community partners," said Ed Stephenson, curriculum supervisor at PWCS.
PWCS is one of 754 school districts being recognized in the nation for their dedication to music education. The award recipients are chosen through a collaboration between NAMM, the Music Research Institute at the University of Kansas, and survey results. The survey assesses different aspects of a school district's music program, such as funding, staffing highly-qualified teachers, participation, opportunity, commitment to standards, facilities, and more to determine if a comprehensive music program is accessible to students.
"Even in this time of uncertainty…and as evident by the creative music learning by both teachers and students that continue from home and online, music education plays a crucial role in students' social and emotional connections to each other and the community," affirmed Mary Luehrsen, executive director of the NAMM Foundation.
Over the past 21 years, the BCME Award program of the NAMM Foundation has grown from just 100 in 1999 to over 700 this year. The BCME recognition program has raised awareness at schools across the country of the importance of the quality music programs and securing funding for the arts in schools.
Learn more about the Best Communities for Music Education (BCME) District Award.
The NAMM Foundation conducts the philanthropic initiatives for the National Association of Music Merchants trade association through its signature programs that promote and support music education and music-making for all ages and abilities.
Learn more about the NAMM Foundation.