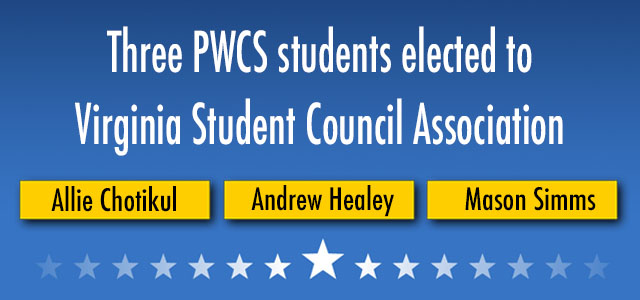 Three PWCS students have been elected to serve as the 2020-21 state officers of the Virginia Student Council Association (VSCA). In a statewide virtual election, Mason Simms, a junior at Charles J. Colgan Sr. High School, was elected VSCA president, Allie Chotikul, a junior at Woodbridge High School, was elected as VSCA secretary, and Andrew Healey, a junior at Charles J. Colgan Sr. High School, was elected VSCA Region 4 student representative.
To be elected in VSCA state officer positions, candidates must display student leadership and a genuine desire to serve their school communities. Each student has notable accomplishments to date. Simms is the co-founder and co-president of One World, from Science to Service, a non-profit organization dedicated to encouraging and empowering students to be enthusiastic about careers in science, technology, engineering, arts, and mathematics (STEAM). Chotikul was recently elected choir president for the 2020-21 school year at Woodbridge High. Notably, Healey has demonstrated student leadership in a variety of roles, such as serving as class treasurer, as well as being a strong leader on Colgan High School's swim and lacrosse teams.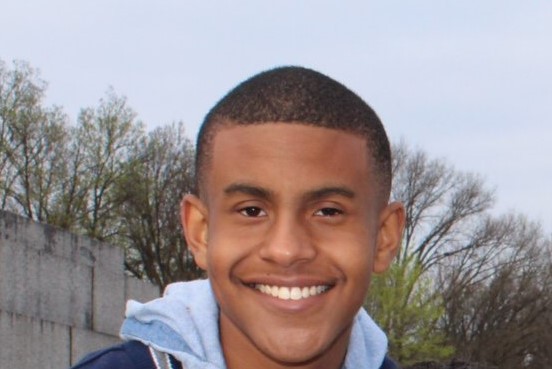 For the position of VSCA president, Simms ran on the platform that he would work on increasing student council association activities at the state level, with the goal of getting members involved in issues that affect students and increase the organization's visibility, outreach, and impact.
Adreanne Simms, upon hearing of her son's accomplishment, said that it was a "proud mom moment."
In a social media post from the Woodbridge choir group about Chotikul's election as senior choir president, Chotikul is described as, "no stranger to leadership, and an incredibly hard worker."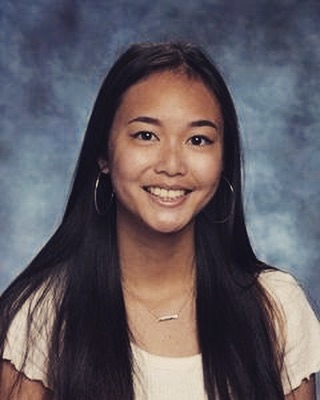 For the position of Region 4 representative, Healey ran on the platform that he would make connections with Region 4 schools and described his ability to network as his best quality. He stated he would use those connections to enact positive changes to make Region 4 schools more effective and inclusive.
The
VSCA
is a leadership learning organization for student councils from K-12 in existence since 1905. The VSCA serves as a leadership learning organization for students from public and private schools from K-12 in the state of Virginia. Through participation in the VSCA, students become role models of leadership in their schools and communities and encourage getting other students involved. Students have the opportunity to practice skills to participate effectively within their schools and communities, and teachers have the opportunity to listen to new ideas for the schools or projects for the community they live in..