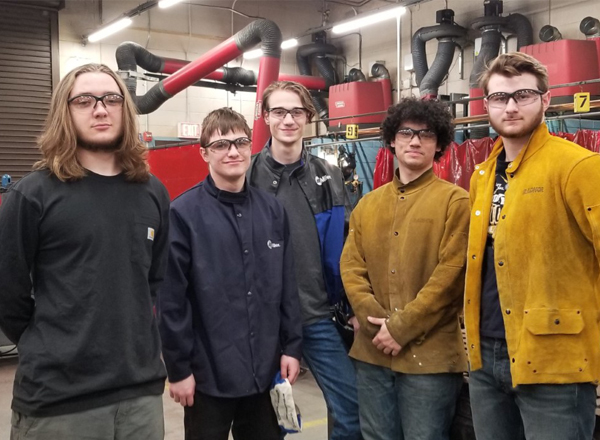 This story features a learning activity that took place prior to school closures due to COVID-19.
Students at Potomac High School recently participated in the SkillsUSA Welding and Welding Sculpture District Competition. This year, students competed against Spotsylvania Career and Technical Center.

"The welding students at Potomac High School did an outstanding job representing Prince William County Public Schools," said Simon Bhagwandeen, welding instructor at Potomac High.

Congratulations to the winners from Potomac High:
Tyler Hebert, placed first in sculpting
Nicholas Kadlubowski, placed second in sculpting
Braden Mack, placed first in welding
Logan Meoli, placed second in welding
Romeo Thomas, placed fourth in welding

Welding students were responsible for performing a variety of welding processes in various positions with different material thicknesses. Performance of their work was held to the standard set by SkillsUSA, the Virginia Department of Education, and the American Welding Society.

Welding sculpture students were given specific criteria based upon height, length, width, finishing, and weight for their assignment. Sculpture students can work on their activity throughout the year and display the project for grading on competition day.