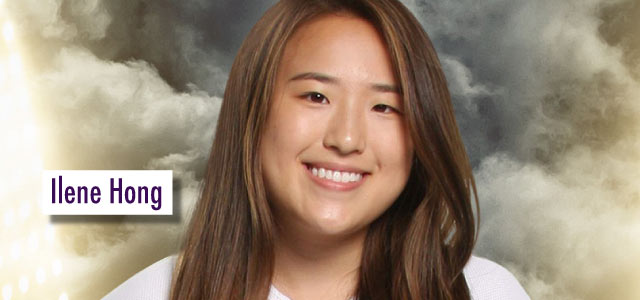 Battlefield High School senior Ilene Hong is a 2020 National Merit Northwestern University Scholarship Program finalist. Hong was one of 3,300 winners of National Merit Scholarships sponsored by U.S. colleges and universities. Hong entered the 2020 National Merit® Scholarship Program by taking the 2018 SAT/National Merit Scholarship Qualifying Test (PSAT/NMSQT®), which serves as an initial screening. By being one of the highest-scoring entrants in the state, Hong was first recognized as a semifinalist; semifinalists make up less than one percent of all U.S. high school seniors, proving Hong is an exceptionally talented academic student.
When asked about her academic success and becoming a semifinalist, Hong recognized her high school teachers. Hong said, "My teachers throughout high school have always been willing to help and provide for an engaging classroom experience. They want to help me improve and expand my capabilities. My success as a student would not have been possible without the support of my teachers and the love for learning they fostered in me."
She also attributed credit to her parents' support, saying, "My parents have been with me every step of the way. They gave me endless motivation and pushed me to work hard both inside and outside of school."
Hong is part of a third group of winners announced by the 2020 National Merit Scholarship Corporation (NMSC). All college-sponsored National Merit Scholarship awards range from $500 to $2,000 per year, with the opportunity to renew for up to four years of undergraduate study at the school financing the scholarship. Officials from Northwestern University selected Hong as a winner from among the finalists in the 2020 National Merit Scholarship Program who list Northwestern as their first choice school by the NMSC published deadline. By the conclusion of this year's program, she will be one of approximately 7,600 Merit Scholar finalists that are collectively awarded over $30 million in college scholarships.
Finalists from each state are chosen by a combination of academic acumen, potential of future success in rigorous college courses, as well as demonstrated leadership and contributions in their schools and community activities.
Hong has exemplified leadership through her contributions to the school community. Hong is the co-president of the Science National Honor Society, and co-president of the Medical Club. Hong plans to study for a future career in medicine.
The National Merit Scholarship Corporation (NMSC), a not-for-profit corporation, was founded in 1955 to conduct the National Merit® Scholarship Program. NMSC offers three types of National Merit® Scholarships. The finalists compete for one of 2,500 National Merit® $2,500 Scholarships that are awarded on a state-representational basis. About 1,000 corporate-sponsored scholarship awards are provided by more than 200 corporations and business organizations for finalists who meet their specified criteria, and another 4,100 college-sponsored scholarships are provided by nearly 180 colleges and universities.
Learn more about the National Merit® Scholarship Program.