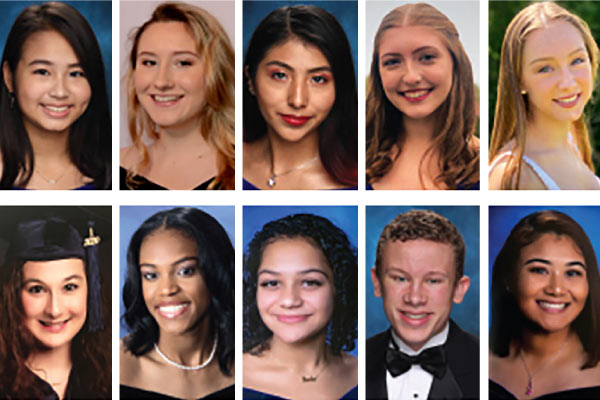 "Prince William Living" magazine recently recognized area high school students as Extraordinary Teens. The honor comes with a $200 scholarship.
Ten students, eight representing Prince William County Public Schools, grace the cover of the latest edition of "Prince William Living" magazine. An article in the magazine highlights the students and lists their many achievements. The award winners include recent C.D. Hylton High School graduates Chi Chau, Gabriela Gutierrez-Aramayo and Allison Smith; Potomac High School graduates Jordan Mumford, Jada Thomas and Dania Torres; Battlefield High School graduate Sean Trettel; and Charles J. Colgan, Sr. High School rising senior Allie Huszcza.
Publisher Rebecca Barnes said, "These awards recognize teens who are not only well-accomplished but have a desire to make the Prince William County community an even better place for generations to come."
The magazine raises money for the scholarships through their Give Back Prince William nonprofit organization. Students are nominated by teachers, coaches and parents. A committee consisting of "Prince William Living" magazine staff members and the recipients of the magazine's Most Influential Women's award determine the winners of the Extraordinary Teen recognition. The awards ceremony for these outstanding students will be held in August.