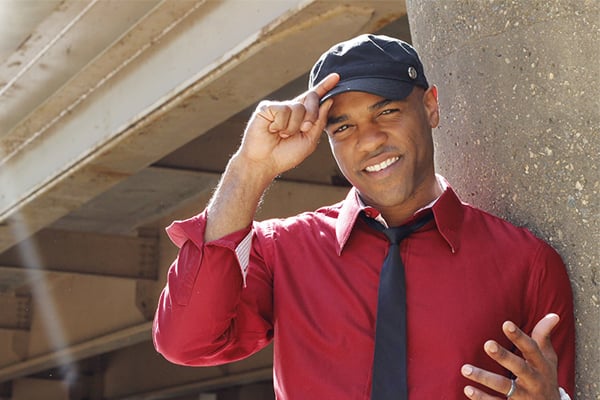 Travis Tucker, a teacher at Freedom High School and talented musician, had an innovative and charitable plan to use his musical ability during the statewide shutdown due to the coronavirus. Tucker is best known for his appearance on American Idol Season 4, where he advanced to the top 16.
At the beginning of the shutdown, Tucker said a few of his musician friends live-streamed musical performances online as a source of income since they were unable to perform in person due to the coronavirus. Tucker decided to spin the idea to benefit the community.
He launched the "Quarantine Request Live" events on his music Facebook page, allowing people to vote for the top five songs they wanted to request he perform via live stream a week in advance. Tucker selected a different organization in the community to fundraise for each week. He collected donations from the community in exchange for tuning in to his livestreamed events and donated 100 percent of the proceeds to the week's fundraiser recipient.
Tucker elaborated on his motivation to start these weekly fundraisers, "All things considered, my family and I have been incredibly fortunate during these unprecedented times. I figured there are families out there that are really getting hit hard economically due to COVID-19. With so many people in the community stepping up to the plate to help others, it felt like our turn. Music is a huge outlet for me, so it gave me a chance to play, keep in touch with friends and the community, and help those who really need it."
Beginning Wednesday, May 13 until Wednesday, June 10, Tucker chose a different cause to support for different reasons. Each week had a different theme such as, 'Girl Power', 'A Capella Loop', 'Country, Rock, Classics', 'Soul BBQ', and ending the final theme, 'Dance Party' for Black Lives Matter DC.
Travis elaborated on how the previous fundraising recipients were chosen, "May 13 proceeds went to my son's school, Barcroft Elementary in Arlington. The Parent Teacher Association (PTA) used the money to help families in need by providing food and other household essentials. May 20's proceeds went to support local restaurants in Arlington, where I used to live, and a local fire station. We used the money to buy gift cards and delivered them to the fire department as a token of our appreciation. May 27 proceeds went to the church I attended growing up, St. Margaret's Episcopal Church in Woodbridge. The money will be going to families in need. June 3 proceeds went to Freedom High, the school where I work in Woodbridge, similarly, to help families in need of food or other essentials."
The June 3 "Quarantine Request Live" event raised $1,000 for Freedom students and families.
Freedom's school social worker, Erin Hancock, said she would use the donations to purchase gift cards for the families she works with year-round, referred to her by school counselors or teachers.
Hancock voiced her admiration for Tucker's efforts saying, "I am in awe of Travis's generosity and I know many families will benefit from his goodwill."
Tucker's ingenuity in a difficult time collected $2,750 for different organizations and school communities in need far and wide. He looked at what he could do to help, used his musical talent to mobilize, bring entertainment, joy, and help people connect without being together physically.