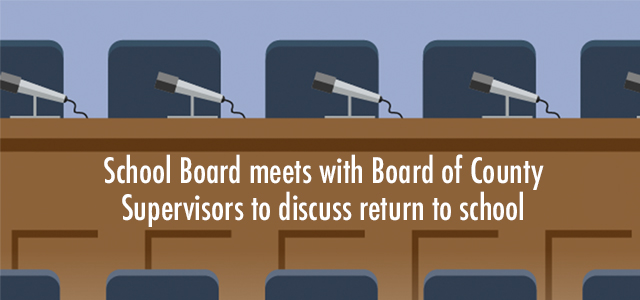 Dr. Babur Lateef, Chairman of the Prince William County School Board, gave a presentation on the needs of PWCS to return to school in the fall in light of the global pandemic. This presentation was given during a joint meeting between the School Board and Board of County Supervisors.
During the presentation, Dr. Lateef shared the requirements of the Virginia Department of Education of school divisions in returning to school, including social distancing in schools and on the buses, additional cleaning, and the wearing of masks. He also provided more information on the additional needs of PWCS due to the pandemic, including personal protective equipment, cleaning supplies, additional staff, more technology, facility enhancements, and more training for staff. He provided areas of potential expenses that may be required to meet new requirements.
A PDF of the presentation can be found here
.