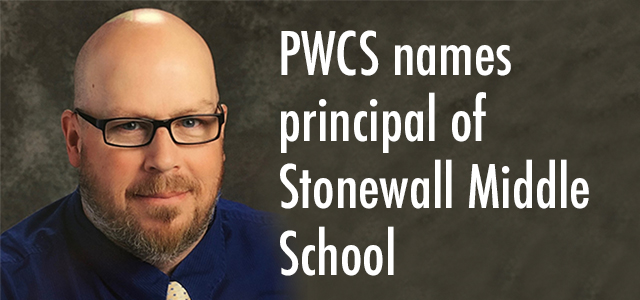 Prince William County Public Schools has named Mike Nicely as the principal of Stonewall Middle School, effective July 1. Nicely replaces John Miller, who is retiring after serving 17 years as principal there. Nicely has been an assistant principal at Hampton Middle School since 2013.
"I am honored to join Stonewall Middle School and look forward to continuing a tradition of excellence, high expectations, and success for all of our students," Nicely said. "I am excited to work with such a strong and dedicated staff, and I am eager to begin building relationships within our community.
Nicely has more than 20 years of educational experience. He previously served as an administrative intern at Stonewall and Marsteller Middle Schools. He also taught social studies and served as the school security specialist assistant at Hampton Middle.
Nicely holds a bachelor's degree in history and a master's degree in education leadership from George Mason University.