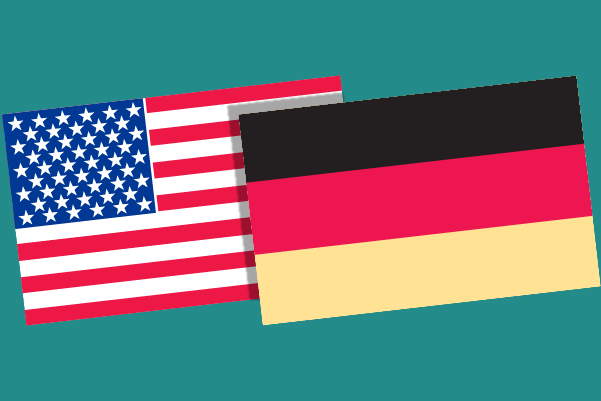 Lucie Hornberger, a rising junior at Charles J. Colgan Sr. High School, was selected for the prestigious Congress-Bundestag Youth Exchange Program (CBYX) national scholarship for the 2020-21 school year. To qualify for the program, the candidate must be a U.S. citizen between ages 15-18.5, maintain a grade point average of 3.0 or above on a 4.0 scale, and have an interest in learning the German language. Additional considerations include strong written and oral communication skills, a deep desire to have a cross-cultural experience, a tolerance for adversity, ability to represent the U.S. with distinction, in addition to possessing a strong academic record.
Catherine Smart, Hornberger's German teacher at Colgan High, shared, "I am so proud of her. This is the second Colgan student who has been selected for this national scholarship award in the past three years."
Although there have been many changes and cancellations due to the coronavirus, the program will continue, moving the start date to January 2021 instead of this July.
Hornberger will participate in a year-long youth exchange program with a selected German host family. As a part of the program, she will participate in training before her departure from the U.S., as well as take part in orientation programs in Germany to prepare for the transition to a different culture. Once there, Hornberger will have the opportunity to continue her language lessons in German and take part in cultural excursions to the German Bundestag and select German cities.
The scholarship award covers the cost of certain activities, such as round-trip international transportation between the U.S., and the host community in Germany, lodging and meals provided by the host family, and approximately one month of immersive language training upon arrival. In addition, the scholarship also takes care of tuition and academic materials required by the host school, transportation while in Germany, and lodging and meals for participation in required program activities, such as the mid-year seminar, and program-wide end-of-year activities in Berlin, and in Washington D.C.
Established in 1983, the CBYX strengthens ties between the United States and Germany through citizen diplomacy. The program is equally funded by the U.S. Congress and the German Bundestag, the national parliament of Germany. The program is overseen by the U.S. Department of State's Bureau of Educational and Cultural Affairs. More than 26,000 youth have participated in the program, preparing themselves for an increasingly globalized world.