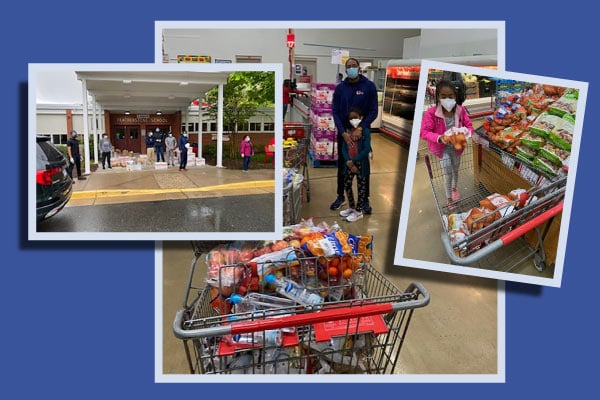 Helping those in need is more important now than ever. Recognizing this, Allen Johnson, a parent mentor at Featherstone Elementary School, raised over $30,000 to provide food for families.
At the beginning of the pandemic, Johnson reached out to Featherstone Elementary seeking a way to help the school community. Assistant Principal Vineeth Lagoui responded by expressing a need for groceries for some of the community's families.
Johnson mobilized agents from his company, AJ Team Realty, and parent volunteers to collect and prepare food weekly.
"We're real estate agents, but we had to learn on-the-fly how to run a food bank," said Johnson.
Johnson also worked with Prince William Parkway Tropical Smoothie restaurant owner and fellow parent mentor, Josh Carroll. The two assisted with bulk ordering food items and going to wholesale stores such as BJ's to make weekly purchases. Enough money was raised to provide food for families for eight weeks.
The school contacted families and most were able to pick-up the food items. Johnson and his team delivered groceries to those who could not drive. Lagoui shared, "We are truly thankful for such amazing community support during this unprecedented time."