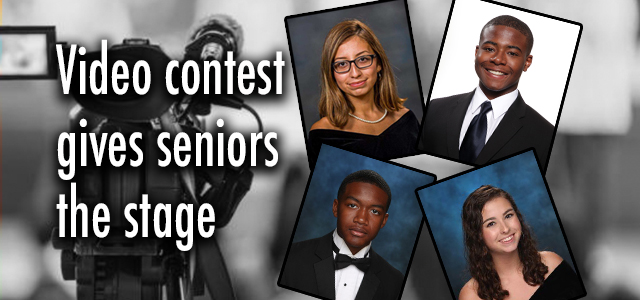 With many in-person graduations postponed or canceled due to the coronavirus, U.S. Senator Tim Kaine sponsored the "Everybody's the Graduation Speaker" video contest to encourage Virginia's graduating high school seniors to submit a video of an original speech they would give at graduation.
In celebration of all the 2020 high school graduates, 50 speeches from those submitted were selected and one was posted every day for viewing on Facebook page and website, from mid-May until early July.
On July 9, Kaine wrapped up the contest with a final post, listing all the winners. They have also been invited to join him in a virtual conference, where he will recognize and congratulate them personally.
Congratulations to these PWCS high school graduates, who are among the winners chosen:
Emon Green, graduating senior from Woodbridge High School.
Julia Hyde, graduating senior from Battlefield High School.
Zoree Jones, graduating senior from Patriot High School.
Ryan Paul, graduating senior from Osbourn Park High School.
Valeria Vargas, graduating senior from Patriot High School.
The following graduates from Potomac High School:
Shaddai Edwards
Asmira Garcia
Cyra Jamil
Braden Mack
Aaron Osei
Ivan Rodriguez
Tsion Teferri
Ben Thomas
Kyoka Trepka