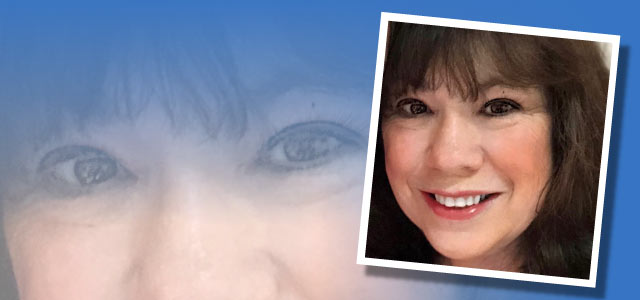 Amy White, associate superintendent for human resources and a strong advocate for listening and helping others find their voice in all the roles she has held, is retiring after 30 years in Prince William County Public Schools (PWCS) and a total of 36 in education. Prior to becoming associate superintendent for human resources (HR) in 2018, White served as the director of HR for 13 years.
During her tenure, White increased, and maintained, divisionwide customer satisfaction survey ratings from the middle 70-percent range to the high 90s. She built a team of employees focused on customer service and who, she says, are "hungry, humble, and people smart." Prior to her time in HR, White served as principal of Springwoods Elementary School, was assistant principal at Triangle Elementary School, an instructional support team coordinator for language arts and science, and a fifth-grade teacher at Vaughan Elementary School in her earliest role with PWCS.
White says letting kids find their own voice is what writing is all about. A grant she received when she was at Vaughan Elementary lead her to working with teachers, helping them find their voices as well.
"I was happy as a clam raising kids [but] I just fell in love with teaching," said White. "I was a fifth-grade teacher for nine years and was known for literacy, language, and writing. It often became writing again when I started working with teachers. Then when I became principal of Springwoods Elementary, my goal was to enhance literacy, literacy on all levels…and I would talk to parents and say 'It's not just reading to your kids that will make a difference in their lives, it's the quality of your conversations, that we listen and we give them a voice.'"
When she became director of HR, she recalls having to learn a whole new vocabulary, new processes, and to tackle a perception of HR that was very different than what she was used to as a principal. She began by listening to employees and reframing her department. She built a team of "trusted advisors," helping employees navigate the rules and regulations, the employment and health laws and processes, and providing administrators with the knowledge to assist them in leading their employees.
One of White's favorite quotes is Colin Powell's, "Surround yourself with people who work hard and play hard. Who take their work seriously, but not themselves."
"I love that, and I hire for that," said White. "I think probably I'm known a lot for my laughter. You have to be able to laugh. Nobody knows the right answers, but they know if you're giving your best, they know if you're trying hardest, and they know if you care about them. I'm the luckiest person in the world with my job. I got to do this for 30 years. I got to work with fabulous people. Dr. Walts, to me, is such a man of integrity."
"From the very first time I sat down with Principal Amy White over 15 years ago at Springwoods Elementary, a blue ribbon school, I was impressed," said Superintendent of Schools, Dr. Steve Walts. "It took only one conversation for me to realize the best place for her talents was Human Resources. She has exceeded my expectations from the day she stepped into the director position to the day of her retirement as the associate superintendent for Human Resources! Amy, you have served our students and staff in an exemplary manner! Job well done!"
In reciprocal admiration, White praised Superintendent Walts, who recently announced his own plans to retire next year, for leaving behind a changed school division, one that is held to a high standard of accountability and fairness, and one in which he is loved and supported for his intelligence, skill, humor, and resilience.
For someone who thought she would be a homemaker, White leaves an incredible legacy, as is demonstrated through the many accolades and words of appreciation from her colleagues.
"I am sure most principals who have worked in this county can visualize Amy standing in front of our meetings challenging us to do the right work because EVERY child deserves to have the best teacher in their classroom," said retired School Principal Connie Balkcom. "While Amy may think that we willingly joined her smaller meetings because we knew she would bring her famous chocolate chip cookies or even apple pie if the season was right, it was really because we knew she would challenge us to think about processes from a new perspective and she would take the time to commend us for doing the tough work and having those hard conversations. Her legacy is the best practice of every leader she has worked with in her years in PWCS."
"People consistently felt heard, respected, and informed during their interactions with Amy," said Pam Mahone, who has worked for White in HR for many years. "She exemplified intelligence, empathy, and humor in all that she did for HR.  
Dr. Donna Eagle, current director for HR, who came into the role when White became associate superintendent shared, "Amy has been my best (and favorite) boss in my 30-plus year career. I am grateful for having had the opportunity to work side-by-side with her, learning so much from just watching her in action. Her contagious laugh, warm smile, wit, and tremendous institutional knowledge will be missed. A skillful leader, she models the way, inspires a shared vision, and challenges processes, always striving to make things better. She leads with passion and heart and has always kept what is best for kids as her North Star in decision making."
Congratulations, Amy White, and best wishes on a well-deserved retirement.