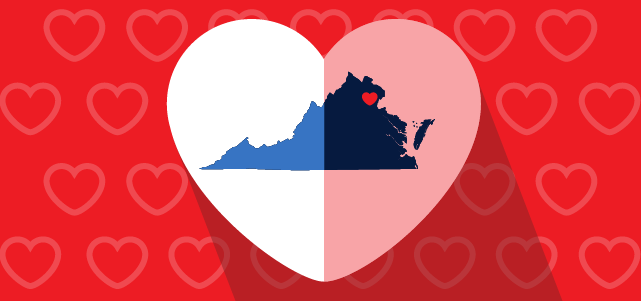 PWCS reigns number one in the state as the top school division for participation and promotion of heart health with the American Heart Association (AHA). Prior to the school closure in March, 49 of our schools were able to host either a "Kids Heart Challenge" or an "American Heart Challenge" program for the AHA. Rosa Parks, Marshall, and T. Clay Wood Elementary Schools ranked as the top three AHA-supporting PWCS schools for the 2019-20 school year.
Heart defects are the number one birth defect, affecting approximately one-in-100 babies. And heart disease is still the number one cause of death. Through education and research, the AHA and their HEARTnership with PWCS are teaching children early about the right habits for living longer, healthier lives and teaching them how to bring those lessons home and teach others.
To date, 3,564 PWCS students have signed up to take the "Healthy Challenge. Staff members are also making pledges to be more heart-healthy, including Superintendent of Schools Dr. Steve Walts, who has pledged to be kind to his heart and others.
"The mission of AHA is to be a relentless force for a world of longer, healthier lives. A mission that has never been more vital and relevant than now, as we all are starting to focus more on our health," shared Marjorie ChurchBourne, American Heart Association youth market director. "PWCS has been an amazing HEARTner with AHA, year after year - together we are saving and improving lives."