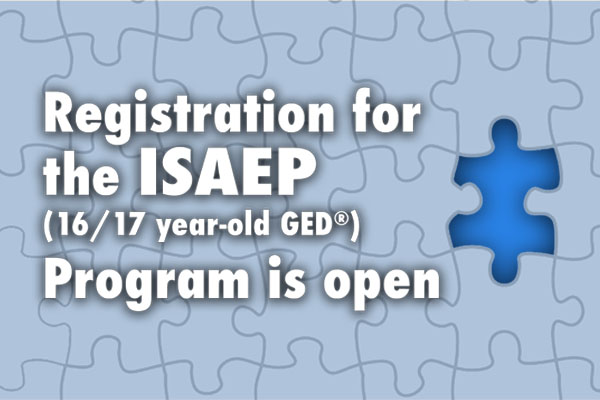 Students may earn a high school equivalency diploma through the Individual Student Alternative Education Program (ISAEP). This program will begin virtually for the 2020-21 school year.
Program qualifications:
Students must provide a government-issued photo ID and completed paperwork by their school counselor prior to any pretesting.
Pretesting in the four core subjects of language arts, math, science, and social studies and achievement of a minimum passing score of 125 must take place prior to enrollment.
Once enrolled, mandatory classes will meet virtually Tuesday and Thursday evenings from 5-8 p.m. Prince William County and the State of Virginia cover the cost of the pretesting and the course study for each student.
Students have access to certified PWCS teachers who will assist them in their studies.
Once students demonstrate mastery of skills in a subject area, they may schedule an official test in that core subject. All four tests must be passed before the equivalency diploma can be obtained.
Final testing takes place at an official testing center. Students are responsible for the testing cost of $30/test.
Visit the ISAEP Program webpage for additional information. You may also contact Christine Driscoll, coordinator for the ISAEP Program, at Driscoce@pwcs.edu or 703-906-7053.