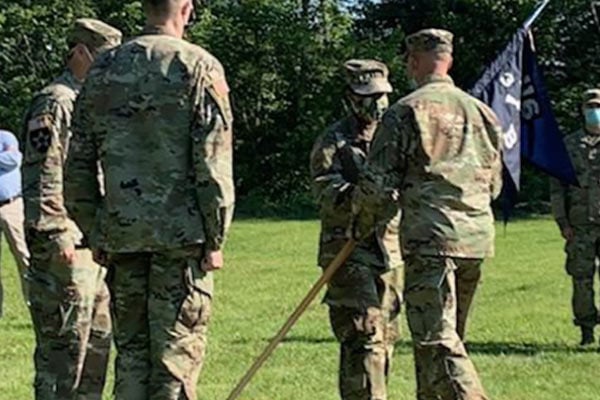 Woodbridge High School graduate, Candice Bowen, was recently named the first female infantry company commander for the Virginia Army National Guard. Bowen took command of the Bravo Company, 3rd Battalion, 116th Infantry Regiment, 116th Infantry Brigade Combat Team from Capt. Timothy England in Woodstock, Virginia.
In an interview with NBC12, Bowen reflected on the accomplishment, stating, "It feels a bit surreal. I honestly am just ready to take charge of the company and lead my soldiers."
Bowen has completed eight years as an Army officer in the Virginia Army National Guard with dual branch qualifications as both an infantry and military police officer. She also deployed to Afghanistan and Qatar for a total of 16 months as a train, advise, assist rule of law liaison officer, Provost Marshal and installation Base Defense Operation Center Battle Captain.
In her civilian career, she works as a contractor for the Department of State in the Department of Rights and Human Welfare as an analyst for Leahy Vetting.