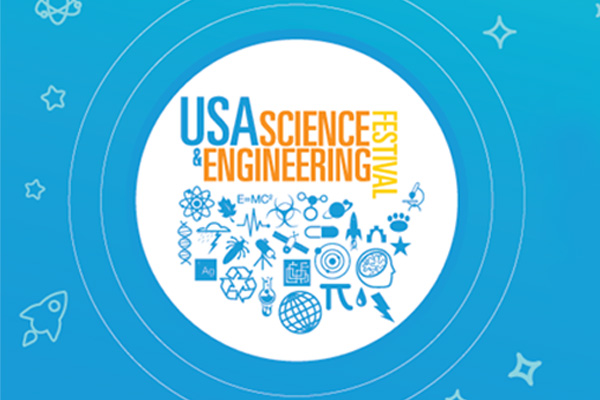 As this school year has been virtual for most students so far, teachers are looking for new opportunities and resources to enhance student learning. Jasmine Smith, a science, technology, engineering, and mathematics (STEM) solutions, career investigations, and STEM applications teacher at Saunders Middle School, found a great opportunity for her classes presented by the USA Science and Engineering Festival, called SciFest.
SciFest provides students with the opportunity to share a virtual science festival field trip and learning opportunity. Students are able to visit exhibits in seven STEM zones, including, engineering and tech, space and aviation, math and computer science, defense and security, health and medicine, natural sciences, and energy. In addition, virtual participants take part in over 100 STEM activities, watch performances by STEM professionals, and win prizes by making it into the top tier of the leaderboard for the scavenger hunt.

To attend, Smith completed a school registration for Saunders Middle on the USA Science and Engineering Festival website. She then emailed the registration link and instructions to her students and parents.

On the day of the field trip, students met with Smith during their usual Zoom class time. They reviewed the welcome video sent by SciFest and logged into the platform to explore the SciFest. Students later returned to the class to complete an exit slip to share their experience.

"Students really enjoyed the event and were thrilled to hear that the initial week-long festival has been extended to the end of October." This gives other schools a chance to take part in this great event," shared Smith.