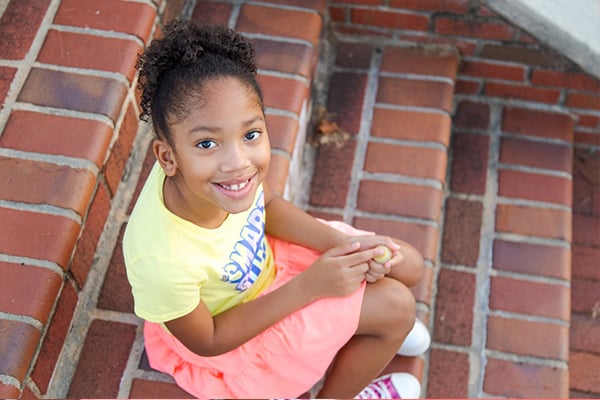 Annelise Brandveen Cosey is a third-grade student at T. Clay Wood Elementary School who recently launched Lili's Lips, an all-natural lip balm business. The idea for-a natural lip balm came to Brandveen Cosey due to the arrival of a new baby sister; each time she wanted to give her sister a kiss on the cheek, she had to remove her lipstick. Thus, the idea of a lip balm that was safe to kiss her sister with was born.
Lili's Lips lip balm is made of almond oil and beeswax and is available in a variety of scents, including an unscented option.
Thus far, the young entrepreneur has had a great reception with buyers from across the United States.
Luckily for Brandveen Cosey, she has the support of her family to help with the business. Her uncle Bubba is her photographer, her sister Victoria is a product tester, and of course baby Elizabeth is her muse who brought the idea to life. Andrea Crest, Brandveen Cosey's mother shared, "Annelise has always been encouraged to pursue her dreams, and to not be afraid of failure. I've always encouraged her to find creative ways to do the things she wants, and that you don't have to rely on other people to pursue your dreams, you can make them happen yourself.
In an interview with WJLA, Brandveen Cosey said she wants to use the money from the sales to save up for college so she can study to become a prosecutor and fashion designer.
When asked if there were any words of wisdom Brandveen Cosey can share with her classmates who may have an invention or an idea that they are hesitant to pursue, she replied, "Don't let fear hold you back, just do it."
To find out more about Brandveen Cosey's lip balm business visit her website.