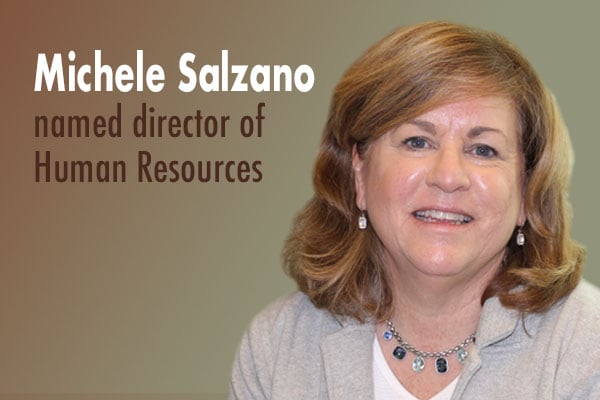 Prince William County Public Schools (PWCS) has appointed Michele Salzano as director of human resources (HR). Salzano, who has been with PWCS since 1988, assumes the position following the recent appointment of Dr. Donna Eagle, the previous director, to associate superintendent for human resources.
Prior to her appointment, Salzano served as supervisor of elementary schools and special education instructional employment in HR. However, she started her career with the School Division as an elementary school teacher at King and then Mullen Elementary Schools. In 2000, she took on a leadership role, becoming a teacher on administrative assignment at Tyler Elementary School, where she went on to become assistant principal and then principal. Salzano was named principal of Gravely Elementary School when it opened in 2007. She served there for five years, during which she was nominated for the Washington Post Distinguished Educational Leadership Award as the Division's Principal of the Year.
"I'm excited for this opportunity to lead and work side-by-side with the dedicated, talented, and passionate staff in HR," said Salzano. "Their expertise and collaborative spirit are an asset to the department and the Division, as we work to recruit and retain a diverse workforce, continue digital transformation, and provide support to all our employees."
In addition to her educational licenses and endorsements, Salzano holds three degrees, including an educational specialist in educational leadership and policy studies from Virginia Tech, a master's degree in special education from George Mason University, and a bachelor's in elementary education from Salem College. Additionally, she holds SHRM Certified Professionals (SHRM-CP) certification from The Society for Human Resources Management.
Salzano said it has been the valuable experiences she has had with the Office of Human Resources that sparked her passion for this work.
"It was my initial work as a principal, and their support," said Salzano. "I had admired the work that they do for all employees and so that's what kind of led me to the staffing supervisor role. HR just always has been supportive. And then, opening Gravely, you're a staff of one when you start. You have to bring the talented together and HR's support was key. And that's where that first love (of HR) ignited, in that position."
Salzano is a native Virginian, who was born and raised in Arlington. She has two grown children and said she and her husband are die-hard Washington Nationals fans.
"I guess if I'm not working, you'll find us at a baseball field," Salzano said. "It doesn't have to be the Nationals, but if we're not at work and we're not trying out new restaurants, we are at a baseball field somewhere."
She also likes to travel, taking short vacations over long weekends, and is looking forward to getting back to travel post COVID-19.