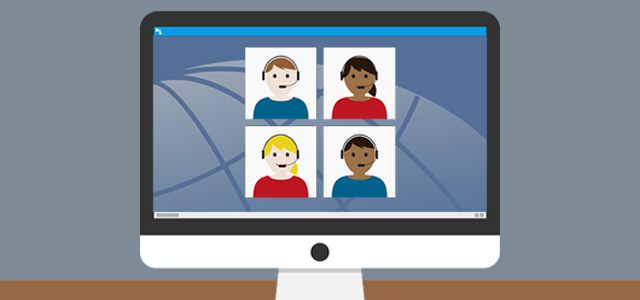 The International Society for Technology in Education (ISTE) has recognized Prince William County Public Schools (PWCS) with the 2020 Distinguished District Award. ISTE is a nonprofit organization that works with the global education community to accelerate the use of technology to solve tough problems and inspire innovation. PWCS joins two other school districts nationwide in receiving this honor.
"The 2020 ISTE award honorees represent what educators are able to accomplish by using technology with their students," said Richard Culatta, CEO of ISTE.
The Distinguished District Award is awarded to school districts for their use of educational technology. Districts must demonstrate that their use of technology is innovative, appropriate, and effective for its students. In addition, while exhibiting a progressive mindset, the district must also act on these ideas.
Diane Harazin, supervisor of instructional technology, and Tim Cruz, coordinator of instructional technology, applied for the award in January 2020.
"I applied because I had seen the growth from where we were [when I started five years ago] to where we ended up [at that time]," said Harazin. "For a district as large as [PWCS], we have an amazing technology department."
Since applying for this award, the division has continued to grow with technology. It has acquired Learning Management System Canvas and teleconferencing platform Zoom, among other technology tools, to help navigate through the COVID-19 pandemic.
All award winners will be recognized during the ISTE20 Live on November 29.
A full list of awardees and requirements are available on the ISTE website.