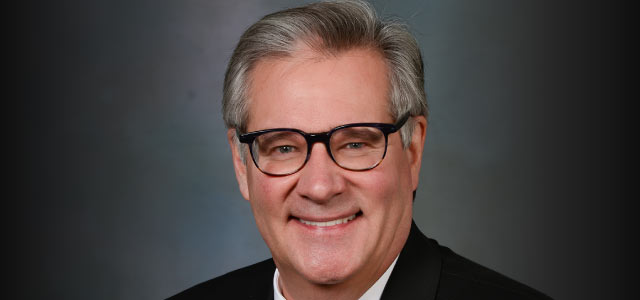 Dr. Walts Pandemic Update
In my pandemic update this evening, I have a few key points to highlight, I will then turn it over to Associate Superintendent for Student Services and Special Education, Denise Huebner, and Supervisor of Student Health Services, Teresa Polk, to provide a more detailed update.
I would like to begin tonight by recognizing the significant amount of work that has been accomplished by our Office of Finance, and specifically our procurement office led by supervisor Anthony Crosby, who is retiring later this month.
I received the following from Adam Russo our Director, Office of School Food & Nutrition Services, regarding the support of this office - and I quote, "As you know, our team has served more than 7 Million meals to meet the needs of our community during this pandemic. There have been some challenges and recently we were presented with a new one- with the weather turning we wanted all-weather jackets to increase our employee's safety/comfort during distribution… but with our size, all purchases take time- lots of time usually! Time was not on our side dealing with the safety and comfort of our employees so I called Tony Crosby and told him the problem and he made solutions. His words - quote "I love what the team is accomplishing for our kids and I want to be a part of it… I got this, let me make some calls. That was it - the whole call. I left knowing a pro cared and had it handled and I don't have to tell you what a relief it is to deal with pros! I cannot articulate how much it means to have so many people working in our division who care for those we serve. Big shout out to Tony and the crew- I know the division will surely miss his servant leadership and get-it-done attitude!" end quote.
This message exemplifies the total teamwork approach taken by all our employees to support our students, teachers, and families throughout this ongoing pandemic.
Beyond supporting food services, our procurement office has helped purchase nearly 80,000 laptops, tens of thousands of pieces personal protective equipment, and ensured it has all been done according to the state and federal rules and regulations.
I wish Tony well in his retirement and thank all our staff for their continued hard work.
Next, I'll address a question we have been asked regarding what can be done to enhance the gradebook experience for teachers using Canvas and The Hub.
For the past couple decades, teachers have had to track grades independently and then enter into an online gradebook. This year is the same, with the added challenge of numerous gradebooks this year due to the pandemic impacts and the various learning methods that must be accommodated including in-person twice a week, four-day in-person, and all virtual instruction.
These various learning methods require the gradebook within The Hub to incorporate each learning mode for scheduling purposes. As such, The Hub gradebooks are currently set up with many sections. In a normal school year with typical schedules, teachers will see their normal five sections by class.
However, IT is currently working on the grade pass back from Canvas to The Hub as one method to mitigate this difficulty. It is important to note that this sync between these two systems is very complex and must be custom coded to PWCS.
As we have various grading structures, at different grade levels in PWCS, it is a highly complicated and we must ensure it works as intended in order to not create more problems.
We are working with both vendors on the build-out, and will launch the solution as soon as proven reliable, this will likely require additional weeks of work and testing.
While the sync will help, it will not solve all problems, and is really just supplemental to the work teachers have traditionally done in tracking grades and then entering into the student information systems.
Teachers have been provided a number of tips to help with managing grades, these tips and other technology tool tips are sent weekly to all staff and are provided by Instructional Technology Coaches or as they are better known - ITCs - at the building level.
One of the keys for teachers is to enter grades as close to "real-time" as possible, and to ensure they are using grading as effectively as possible to measure progress against standards, we have lowered the number of required grades to provide teachers additional flexibility.
We also know that some teachers have asked questions regarding concurrent teaching and other relevant training. In order to meet the wide range of professional development needs and various skill levels of our teachers, staff, and leaders, we continue to offer a large menu of professional learning options utilizing national experts and our own exemplar practitioners in a variety of delivery platforms such as asynchronous, on-demand, and live virtual, to name a few.
If professional educators need assistance in selecting professional learning opportunities, I recommend that they collaborate with their supervising administrators and the appropriate content supervisor.
We welcomed back about 2,740 first graders this week. This brings our total of students in the buildings each day Tuesday-Friday to about 3,870 students, or approximately 7,750 weekly. This includes PreK through 1st grade who have opted for in-person learning along with our most vulnerable learners at all grades.
Additionally, on Monday's advanced coursework for five career and technical education programs have returned to in-person learning, including students in the firefighting academy and agriculture/horticulture program. Six additional CTE programs will return for in-person learning on December 7.
Moving to our continuous monitoring of COVID-19 in the county, state, and country, we do see that the trend is one of increasing transmission of the virus.
We continue to share the latest COVID-19 information on PWCS.edu, where it is updated daily. Since the last School Board meeting, we have had 69 cases of COVID-19 of either students or staff virtual or in-person, reported to PWCS for November 15 - November 21, and 39 cases reported November 22-29. This brings the total for November to 177 cases as of Monday November 30, compared to 84 in October, and 50 in September.
At this time, I am not recommending any changes to our operations, which is due in large part to the limited numbers of students we have in the building currently coupled with our extensive mitigation efforts. This includes winter sports at the high school level which will continue as planned with additional mitigation requirements.
However, it is very important to note, as I mentioned at the last School Board meeting, we will continue to monitor the situation closely, and should more indicators reach the highest levels, changes to operations could occur that could include recommendations to delay further return of students or other mitigations.
I also want to clarify a media report from yesterday that quoted me and has caused some confusion. The story only included one of the mandates which I mentioned would close schools for sure, and that would be a mandate from the Governor. However, what was not shared is the fact that I mentioned that in absence of a mandate from the Governor, this is a school-division-based decision that relies on several local factors, that Ms. Huebner will go through in detail in just a moment. I encourage parents to rely on PWCS official communications including this meeting, SCOOP!, and website for the most accurate information as media stories and headlines can sometimes contain only partial or out of context information.
Staff and community members may submit questions or concerns about the implementation of the PWCS Health Plan and other health mitigation strategies in school buildings, 24 hours a day, by sending an email to HealthAndSafety@pwcs.edu.
Additionally, Heather Wines, currently Director of Counseling at Parkside Middle School has accepted the Pandemic Coordinator position in the Office of Student Services. Heather will be providing support to our Health Leadership Team and working to support our school teams with pandemic related tasks. Her background in counseling will be key as our team works to support not only our students physical, but their mental health as well.
We will remain vigilant in our monitoring of the situation and we will update the School Board and public should our operations need to be updated.
I will now turn it over to Ms. Huebner for an update on the latest health metrics….