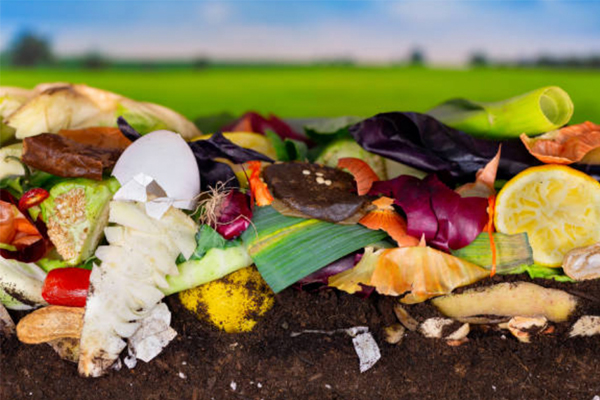 Six Prince William County Public Schools have been selected to participate in a "Community Compost and Food Waste Reduction" (CCFWR) grant-funded project. The United States Department of Agriculture (USDA) has awarded Prince William County (PWC) government, $88,000 for the project, which will be implemented in collaboration with PWCS.
Composting is an environmentally friendly way to recycle organic food scraps such as orange and banana peels, apple cores, grape vines, and strawberry stems from school cafeterias. The grant from the USDA will provide composting and gardening education to students and staff at Ellis, Mullen, Piney Branch and Victory Elementary Schools, Gainesville Middle School, and Unity Reed High School. The grant money will also be used to purchase bins, composting signage, waste audit supplies, and cover the costs of disposing of organic matter.
"As a school, our mission to spread kindness to others will now extend beyond one another and into the environment, helping make our kind, caring, courageous Cardinals global citizens with an even greater positive impact on their community," shared Piney Branch Elementary Assistant Principal Steven Thorne.
Funds will also be used to pay a stipend for training the kitchen, custodial, and cafeteria staff, and educators to help with the project. The project not only has educational benefits, but because composting is a component of recycling, it helps meet the School Division's goal to reduce landfill waste by increasing the rate of recycling.
PWCS' relationship with PWC government's Solid Waste Division led to the partnership on applying for and receiving the grant. Energy Management and Sustainability Team (EMAST) Energy Education Coordinator Jeanne Jabara has been a member of the PWC Green Guiding Committee for the past four years. She shares information about the energy, recycling, and sustainability initiatives of PWCS with the committee.
PWC government built an industrial compost facility in Manassas. It has been a common goal to have school food scraps and other organic matter diverted from the landfill to this facility for composting. EMAST recommended the six pilot schools for the project based on the proximity of the schools to the new facility. The PWCS team will assist with student and staff education, provide recommendations for waste data collection, create signage and a methodology for composting.
"Our community partners have a shared vision for a sustainable PWC, which can be accomplished by conserving resources and protecting our environment. PWC has additional educational resources for waste reduction and recycling that will be shared with PWCS through this partnership. This project meets both our goals and those of the county government. And it is our students who will carry on this work into the future," Jabara explained.