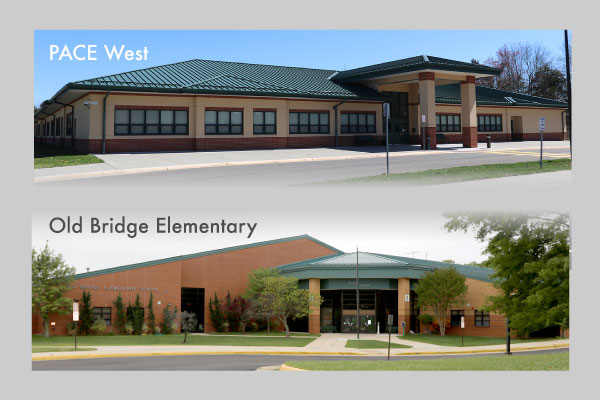 The School Board recently approved two school naming dedications. Members were unanimous in their support of naming the new wing at Old Bridge Elementary School in honor of retired principal and champion educational leader Anita Flemons and the posthumous naming of the gymnasium at PACE West School the Douglas McArthur Lovelace Gymnasium in honor of beloved teacher and coach Douglas Lovelace.

Flemons served as principal of Old Bridge Elementary School for more than 16 years. Under her exceptional leadership, the students achieved consistently high levels of academic performance and the school kept the division's School of Excellence designation for a record 19 consecutive years, 17 of which were under Flemons' direction. In his comments at the meeting, Superintendent of Schools Dr. Steven L. Walts reminded everyone that the School of Excellence award is "a hallmark of our school division and sets the bar even higher than the state."

As requested by her devoted staff, a plaque on the exterior wall at the school will bear the words, "Anita Flemons, A Legacy of Excellence," in recognition of her exceptional leadership and her contributions to the school community.
School Board member Lillie Jessie (Occoquan), who brought the motion forward, said, "It is my honor to alert the School Board and the School Board community of a request by the staff, parents, and community of Old Bridge Elementary School to name a wing in honor of Anita Flemons. I've had the pleasure of knowing and working with Ms. Flemons for more than 20 years. She was and continues to be one of the most skillful, careful, and professional individuals I've had the pleasure of knowing. She and I have a shared vision, which is a high level of learning for all students."

Nathaniel Provencio, associate superintendent of eastern elementary schools, said, "Mrs. Flemons has not only been a leader for her school community, but a leader, mentor, and exemplar of excellence for her peers and colleagues and her legacy as a principal is to be applauded."

Lovelace, special education teacher and athletic coach, served the PACE West School community for over 20 years before his retirement in 2018 and ultimate passing two years later. Known for his patience and gentle demeanor despite his 6'6" frame, Lovelace was affectionately referred to as "Mr. Doug," the "gentle giant" who had a "monumental impact" on students and his colleagues. His soft-spoken nature, patience, and strong, wise presence provided comfort and safety to the whole PACE West community. He is said to have embodied every word of the PACE West vision to "provide a safe, nurturing, and therapeutic learning environment which addresses the needs of the student."