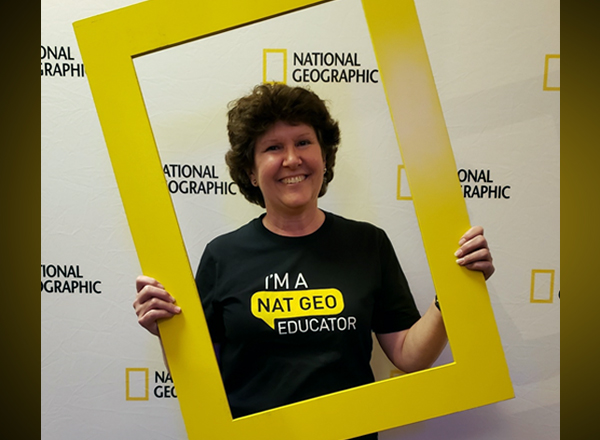 When are we going to use this? It's a question that educators have been answering for generations as they try to connect real-world applications to learning. For students in LoriAnn Pawlik's physics class at Charles J. Colgan Sr. High School, it's a question they will never need to ask.
This year, Pawlik's class was selected as one of only 15 in the world to partner with a National Geographic Explorer, a designation used by the National Geographic Society for a scientist, conservationist, educator, or storyteller that they support and who is dedicated to making the world a better place.
As part of the National Geographic Educator-Explorer Exchange, Pawlik's class was paired with Marissa Cuevas Flores, a technologist working toward the United Nations' goals of sustainable practices.
Flores' work includes developing water treatment systems that upcycle wastewater into animal feed and clean water, and other processes that upcycle plastic foam waste into wood varnish and other coatings.
"I am continually on the hunt to present my students with future career possibilities based on what is happening in the world right now," said Pawlik, who applied for the prestigious opportunity. "Students are our future problem-solvers and leaders, and it is my goal to expose each one to and include them in learning that guides them to understanding the 'why' of learning," she added.
So what does Pawlik hope her students get out of the experience?
"My students will be exposed to the idea that they are global citizens and can truly make a difference," she said. "This partnership will assist with attitudes, skills, and knowledge to take these students on whatever path they pursue in their future endeavors," she added. "I hope that our partnership motivates and inspires each of them to be the changemakers of tomorrow."