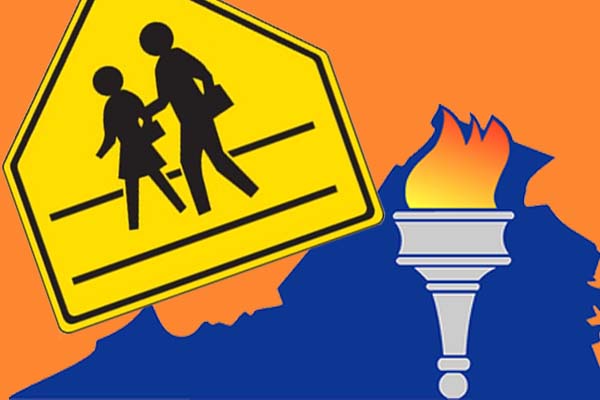 Prince William County Public Schools (PWCS) received $195,619 as part of the Virginia Department of Education's (VDOE) state School Security Equipment Grants. The VDOE press release states that the grant money will go toward the purchase of, "video monitoring systems, voice and video internal communications systems, school bus interior cameras, mass notifications systems, visitor-identification systems, access control systems, two-way radios, security vestibules, and other security upgrades."
The schools selected by the VDOE for the grant this year are Bel Air, Coles, Occoquan, Potomac View and Rockledge Elementary Schools. The criteria for the awards were developed by the VDOE in conjunction with the Virginia Department of Criminal Justice Services. Schools with the most need for modern security equipment were given priority, among other criteria such as schools identified with a need for equipment by audits on school security, or schools identified that need assistance to make security upgrades.

This year, the program expanded to include funding for school bus security equipment. The 2019 Appropriation Act doubled the amount of funding for the program from $6 to $12 million. The same legislation also increased the maximum amount a school division could receive from $100,000 to $250,000, allowing needed resources to be allocated to more schools.

In the VDOE press release, Governor Ralph Northam stated, "We remain focused on supporting students and their families in navigating the pandemic and preparing for in-person learning to resume, which includes ensuring that our schools have all the necessary technology, equipment, and systems to keep everyone safe and to respond to emergencies."

For more information on the state School Security Equipment Grants, please visit the VDOE's website.