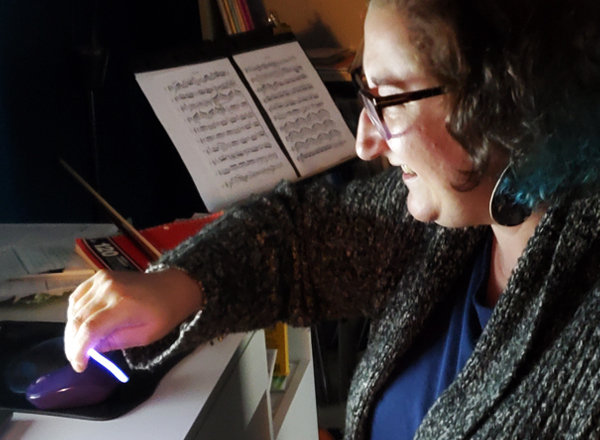 Fifth-grade students in strings class at Springwoods Elementary School are "glowing" over their bow hold skills. Strings teacher, Jennifer Ransdell, gave her students the opportunity to demonstrate their bow holds on a glow stick via Zoom. Prior to showing off their skills, students worked to refine their bow holds on pencils and watched videos of bow hold exercises - activities created to strengthen their right-hand fine muscles and to improve motor-coordination skills.
"The virtual setting has given me a wonderful opportunity to pull technological resources and video resources into my teaching, giving strings class an updated 21st century feel for the students," said Ransdell. "I've also appreciated the ability to 'Zoom' with students individually, so I can easily assess their virtual progress. I miss performing as a whole ensemble in person, but I look forward to using some apps and programs to provide an ensemble-like, concert feel for the students during the second quarter."
Teachers using innovative methods to teach is Positively PWCS!