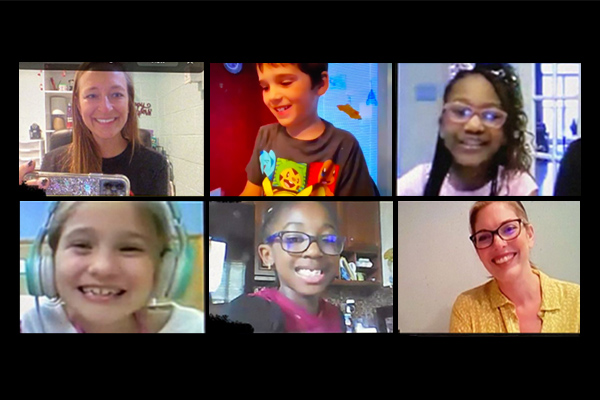 Educators across the division are putting virtual twists on their traditional methods for motivating and rewarding students. In Summer Haury's second grade class, Ashland Elementary School students are encouraged to exemplify the school's values to earn dojo points, which can be redeemed for various prizes. These include, social media shout outs, DJ for the day, show and tell, and by far the most popular - lunch bunch. These rewards help instill a sense of community even when teachers and students are interacting virtually.
Supportive, organized, attentive, and respectful (SOAR) is part of the school's motto, "Together we SOAR Higher."
"SOAR truly embodies the teamwork mindset of our school community and creates unity as a central component of the Ashland Elementary culture," shared Haury.
Students are introduced to these characteristics from the first day of school, and Haury believes this has helped her students become successful both academically and socially.
"I feel good that we have them. Everyone can do what's right at Ashland," said Aryan, a second-grade student.
This year, Haury's class has three agreements: be present, be respectful, and be prepared.
"These class agreements embody the SOAR characteristics but are specific to our class family in the virtual environment," said Haury.
Second grade student Ariel shared that her favorite dojo reward is teaching the class because she wants to be a teacher when she grows up. Another of Haury's students, Jibriel said, "My favorite is lunch bunch because I get to have lunch with Ms Haury."
"Our students have continually impressed us with their resilience and their ability to adapt to the never-ending changes thrust upon them," shared Haury. "Now, more than ever, people need to show how powerful grace and kindness can be. To my students and their families (past and present), you've got this, and I will be here every step of the way. To my colleagues, we can do hard things, and, we are."