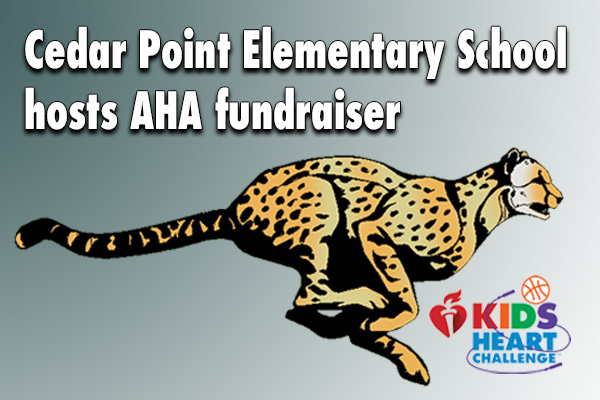 February is Heart Health Awareness Month, and at Cedar Point Elementary School, students and staff are fundraising for the American Heart Association's (AHA) Kids Heart Challenge." Physical education (PE)teacher, Dylan Ramirez, is coordinating this year's Kids Heart Challenge event, which will be held virtually. As of February 17, the school raised $4,059.63, and 65 students have registered. Thirty-five students are taking the challenge to be kind, 11 students have taken the challenge to move more for heart health, and 19 students have undertaken the challenge of drinking more water.
Ramirez shared that he wanted to help coordinate the fundraiser because, he admires the work that the AHA does in helping families in need and promoting heart healthy lifestyles.
"Heart disease has affected my family and is one of the main reasons that I became a PE teacher in the first place," he said. "This fundraiser shows students how to make a difference in someone's life and how a little bit of work from a lot of people can make a change. I am so proud of our students for the work that they have already put into raising money for the AHA and I cannot wait to see how far we can go."
To learn more about the Kids Heart Challenge and ways you can get involved, please visit their
website
.