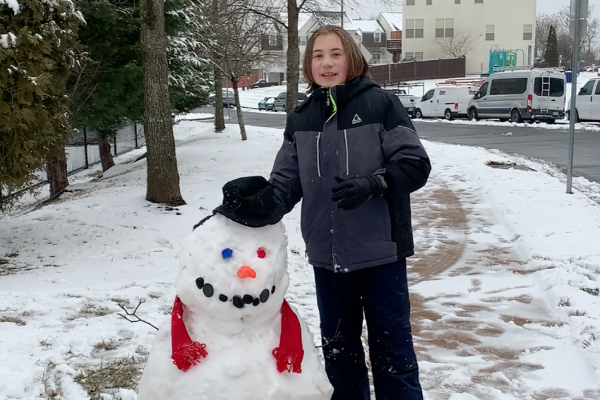 In celebration of February as American Heart Month, Parkside Middle School six-grade student, Travis Perweiler, used imagination and creativity to complete his health and physical education assignment. His teacher, Carol Pierce challenged her students to create a public service announcement (PSA) about promoting strategies to prevent heart disease, cancer, and diabetes. Check out Travis Perweiler's PSA in the media clip.  

"I challenged my students to be creative with their submissions," said Pierce.  I thought this video hit that mark along with getting this kiddo outside and away from his computer. We know our students are learning, if just in a different way sometimes."
In addition to learning about healthy living habits, students gained marketing experience, communication skills, and the opportunity to practice with technology as they used software programs like Microsoft PowerPoint, videotaping, graphic design tools, and other means to create their PSA's for this assignment.