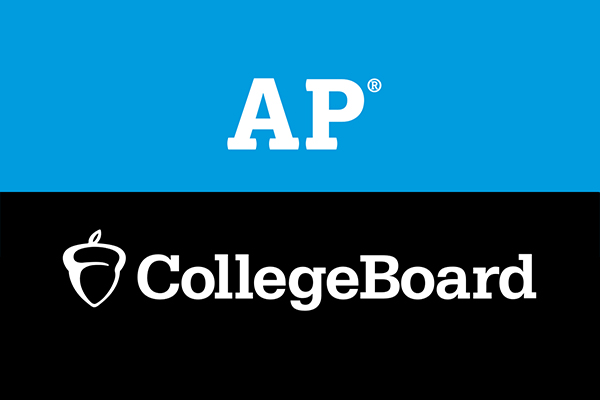 The College Board determines the schedule and availability of all Advanced Placement (AP) testing worldwide. For the 2020-21 school year, as a result of COVID-19 impacts on schools, the College Board has created three testing windows and formats.
Administration 1 - May 3-7, 10-12, 14, 17: These tests are given in a traditional pencil/paper format and must be in-person at school.
Administration 2 - May 18-21, 24-28: Half of these tests are given digitally, the other half are given in-person in a traditional pencil/paper format.
Administration 3 - June 1-4, 7-11: With the exception of the World Language exams and Music Theory, all of these exams are given digitally.
In order to allow additional time for instruction and to accommodate help sessions for students, PWCS will offer AP testing during the College Board's Administrations 2 and 3. Teachers and schools have mapped out additional help sessions prepared on the timetable of test Administration 2 and 3.
In the Test Administration 2, about half of the subjects will be administered in-person in a paper-pencil format. These courses are:
All world languages;
Music theory;
Calculus AB;
Calculus BC;
Physics 1: algebra-based;
Physics 2: algebra-based;
Physics C: mechanics;
Physics C: electricity and magnetism;
Chemistry; and
Statistics.
All other courses will be administered digitally at home.
Test Administration 3 is all digital, which allows any student who is not comfortable coming into school to take a paper-pencil test to take that exam digitally at home.
Schools are prepared to work with students on a case-by-case basis if there are circumstances in which a student cannot test on the assigned date with the assigned testing format. Any student unable to test on your scheduled day, please look at the following alternative schedule options: Administration 1 or Administration 3 and work with your school's AP teacher or AP Testing Coordinator, prior to Friday, April 1.
Please see the schedule below for Administration 2 exam dates, formats, and times. Communication from the schools will include a link to a form that a student can fill out should they need to request an alternate testing date.
Additional details, including arrival times, testing software setup and testing parameters will be shared by each AP class.
Administration 2
Date
Exam Type
12 p.m.
4 p.m.
Tuesday, May 18
Digital, At Home
English Literature
Computer Science A
Wednesday, May 19
Digital, At Home
European History
Art History
Digital, At Home
US History
Macroeconomics
Thursday, May 20
Digital, At Home
US Government
Psychology
Digital, At Home
World History
Date
Exam Type
8 a.m.
12 p.m.
Friday, May 21
Paper, In School
Italian Language
Chinese Language
Paper, In School
Japanese Language
French Language
Paper, In School
Latin
German Language
Paper, In School
Spanish Language
Music Theory
Paper, In School
Spanish Literature
Monday, May 24
Paper, In School
Calculus AB
Physics 1: Algebra-Based
Paper, In School
Calculus BC
Physics C: Mechanics
Tuesday, May 25
Paper, In School
Chemistry
Physics 2: Algebra-Based
Paper, In School
Physic C: E&M
Statistics
Date
Exam Type
12 p.m.
4 p.m.
Wednesday, May 26
Digital, At Home
English Language
Computer Science Principles
Seminar
Thursday, May 27
Digital, At Home
Biology
Environmental Science
Friday, May 28
Digital, At Home
Comparative Government
Microeconomics
Digital, At Home
Human Geography