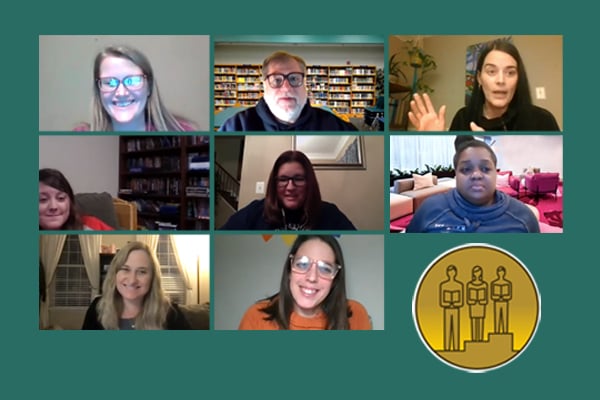 In June 2020, Dr. Andrew Buchheit, principal at T. Clay Wood Elementary School, started the Advisory Board on Race and Equity. Like many other educators, Buchheit witnessed a climate shift after the death of George Floyd, and he felt the creation of the advisory board as a step toward explicit change.
Currently, the board is made up of voluntary members of the T. Clay Wood Elementary staff and parents who received an invitation. The advisory board will soon be open to any community member who wants to participate in these important conversations working toward change. Information is shared at the monthly Parent Advisory Council meeting.
The goal of this advisory board, "Increasing the cultural competency of Virginia's educator workforce, eliminating disproportionality in student outcome data, and closing opportunity gaps among marginalized student groups," are aligned closely with the Virginia Department of Education's "5 C's of ed equity, "continuous reflection, culturally responsive, courageous leadership, curriculum reframing, and compassionate student and family engagement."
When asked what stage the advisory board is in now, Buchheit shared, "We are in the stages of listening and increasing our own awareness and understanding while we are examining our processes and beliefs. We are asking ourselves, 'does the educational system provide equitable opportunities for all our students and if not, how can we ensure equity in our own school.' I see this as one of the most important educational (and societal) issues at this time. For real change, we need to be involved as a whole school community."
An initiative under the advisory board is a book club led by T. Clay Wood teacher, Kristen Krueger. The book club is comprised of voluntary members and has covered books such as, "How to Be an Antiracist," by Ibram Kendi and "Black Wall Street," by Hannibal Johnson. The next book they plan to read is "The Sun Does Shine," by Anthony Ray Hinton.
Another initiative, led by assistant principal, Melissa Yuditsky, and teacher, Claire Hannold, is a weekly "read-aloud," of a book celebrating diversity. This is followed by a discussion with students using Flipgrid. In addition to the "read-alouds," Hannold has worked to diversify the literature found in the school library and reached out to the community to donate diverse literature. Similar updates to include more diverse titles were made to classroom libraries with the support of the Parent Teacher Organization (PTO).
On a recent Zoom call, Buchheit gave an update of another goal being carried out by himself and school counselors, Amy Cunningham and Sandy Robertson. Under the Office of Professional Learning's Culturally Aware and Responsive (CARE) program, Buchheit and the counselors lead staff development on areas of equity and cultural awareness. The CARE program is separate from the advisory board but supports their goal toward change as a school.
Buchheit also talked about an activity fifth grade teacher, Renee Watson, planned for her students during Black History Month. Watson took the Virginia Standards of Learning objectives and applied them to an activity called the "Wax Museum," where each student researched a famous African American and gave a short oral presentation to their classmates.
Buchheit shared that Watson's lesson, "is an example of how teachers and staff can use the current curriculum and adapt it, so it is more inclusive and representative of our school community."
Starting in the 2021-22 school year, any parent or family member who is interested may join the Advisory Board on Race and Equity. Further information will be shared with the school community when available.