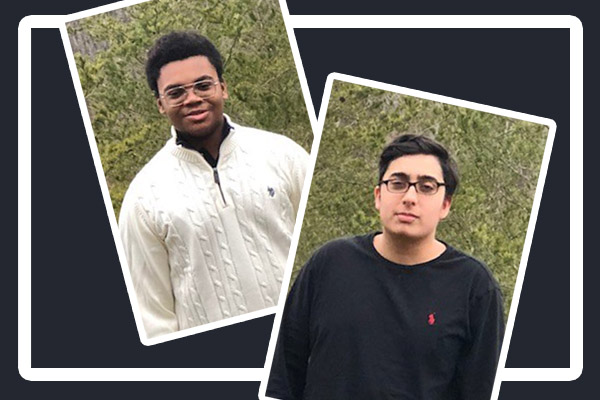 The research from a science project started by two Charles J. Colgan Sr. High School students, Tony Bright and Arman Lateef, while they were in middle school, is now published in the "Journal of Emerging Investigators" (JEI). JEI is a peer-reviewed scientific journal that publishes original research in the biological and physical sciences.

Their project entitled, "From Waste to Wealth: Making Millivolts from Microbes," focuses on alternatives to producing clean energy while purifying environmental waste.

Using creek mud, Bright and Lateef engineered microbial fuel cells to produce energy. Their research highlights the possibilities of biofuels to reduce reliance on non-renewable energy sources while also protecting the environment.

"It has been a continued aspiration of mine to work within our community of Prince William County to do the work that will benefit everyone's health," said Bright. "We all want and need to breathe clean air and I want to do my part for today and the future," he added.

"A healthy environment means better human health," shared Lateef.

Their commitment to protecting the environment resulted in the students forming Healthy Environments Advance Life (HEAL), a non-profit organization that engages and educates young students on how the environment affects human life.

Both Bright and Lateef credit their education in PWCS with instilling their love of science.

"Our science endeavors were energized in middle school extended science curriculum with our science teacher and mentor Mrs. Debra Peterman of Benton Middle School," said Bright.

"I am so grateful to my teachers Mrs. Peterman at Benton Middle and Mrs. Brown at Colgan High School," added Lateef. "It has been exciting to complete and publish this research which we started while in middle school."

Colgan High biology teacher, Stephanie Brown, says she's proud of her students' accomplishments.

"Both of these young men are fantastic students, but more importantly, they are fantastic scientists," Brown said. "[I] can't wait to see what their future holds."                           

Bright and Lateef are sophomores at Colgan, where they continue to pursue science, technology, engineering, and math (STEM) courses. They both plan to attend college and pursue an advanced education in science and engineering.
Read Bright and Lateef's published science research.