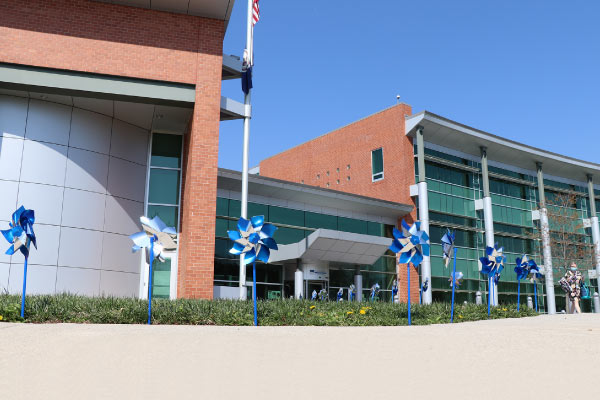 Child abuse cuts across all boundaries of race, education levels, and income brackets. There are more than 20,000 reports of child abuse in Northern Virginia every year, and 3.5 million reports annually in the United States.
Prince William County Public Schools (PWCS) is dedicated to the safety and protection of our students and would like to highlight some special activities during the month of April to honor Child Abuse Prevention Month:
Prince William County theme for the month of April is "Strengthening Families." In support of this theme, the Department of Social Services invites residents to have fun painting rocks with the children in their family or neighborhood. These rocks can include words, phrases, or symbols related to Child Abuse Prevention. Once the rocks are complete, residents are invited to hide them throughout their neighborhood or community for other families to find, or take a picture and upload it to this post on the Prince William County Facebook page orTwitter page.

Prince William County Department of Social Services has developed a calendar of fun and supportive activities so families can engage in throughout the month of April.

PWCS is participating in a Pinwheels for Prevention campaign. A pinwheel garden will be created in the front of Kelly Leadership Center to share the message that all children should be raised in health nurturing homes, free from abuse and neglect. The blue pinwheel is the national symbol of prevention because it represents the great childhoods all children deserve.
If you suspect child abuse or neglect, call the Prince William County Protective Services Hotline at 703-792-4200 or the 24-hour Virginia Child Abuse Hotline at 800-552-7096.