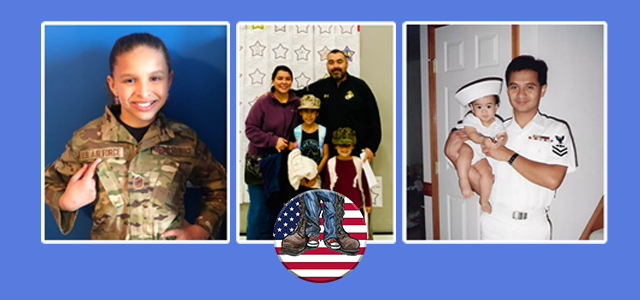 Springwoods Elementary School is a designated Purple Star school, a school recognized by the state for demonstrating a strong commitment to supporting students and families who are connected to our nation's military. In honor of April being Month of the Military Child, Joanne Hanger and Alex Cornelius, school counselors at Springwoods Elementary School, used the app, Padlet, to create a virtual Wall of Heroes and encouraged students and families to post photos and videos that shared interesting facts about their lives as military children and what it is like to be a military family. 
"We wanted to showcase the unique experiences of our military-connected students and their important contributions to the strength of our military families," said Hanger.
In addition, all throughout April, morning announcements highlight each military service branch and fun facts about each branch, feature the posts from the virtual Wall of Heroes, provide military-related vocabulary words for our students on "Word Wednesdays" (such as deployment, etc.), and recommend military-related books on "Literacy Fun Fridays."
Thank you, counselors, for honoring our military-connected students.