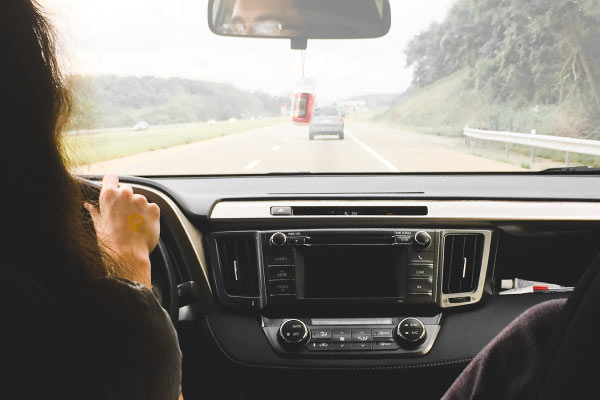 Behind-the-wheel, the hands-on student driving skills program, is currently available. PWCS behind-the-wheel classes involve two students and one instructor in a PWCS vehicle for a two-hour period, for seven business days. Students interested in taking behind-the-wheel need to have their driver education classroom completion card from health and physical education II (HPE II, DEC-District 8 card) and their Virginia learner's permit.
Students and instructors are required to wear masks and as weather permits, the windows will be rolled down approximately two inches in the vehicle. The heating, ventilation, and air conditioning (HVAC) system will be set to fresh air only and highly touched surfaces such as the steering wheel, dashboard controls, seat belts and seats, keys, and door handles, will be cleaned with county-approved cleaner and protocols before the next student begins driving. Students and the instructor will use hand sanitizer before entering and exiting the vehicle.
Interested students should contact their school's driver education coordinator regarding available behind-the-wheel classes or view updated information on
the
Driver Education page
. Scheduling priority will be offered to students who started the behind-the-wheel program and were unable to complete the program, and for students already scheduled with processed payment for the program.
For more information on behind-the-wheel, please visit the
Driver Education page
or contact Emily Utter, supervisor of health, physical, and driver education in the Office of Student Learning, at 703-791-7270 or
utteres@pwcs.edu
.