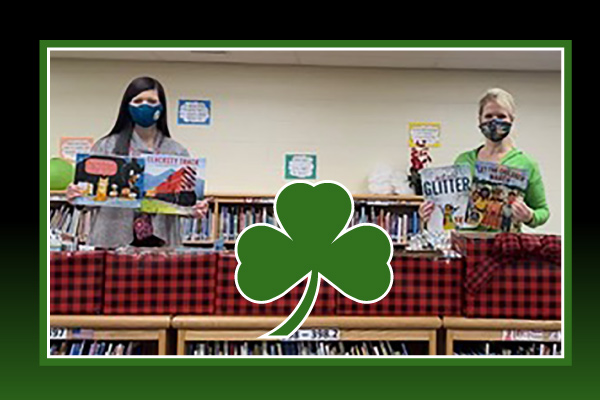 Students at Mullen Elementary School have 240 new books on their library shelves thanks to the Delta Kappa Gamma Society International, Alpha Mu Chapter. The school was chosen as this year's recipient of the Sharing the Giving Project.

Sophie Song, second vice president and the community/social projects chairperson for Delta Kappa Gamma, Alpha Mu Chapter and fourth-grade teacher at Victory Elementary School, made all arrangements and presented the books to Rhonda Ellington, principal at Mullen Elementary, and Sisi Hayes, the school librarian.

Each year, the educational leaders and teachers from the Alpha Mu chapter select a school in Prince William or Manassas to be honored with this Sharing the Giving donation. The goal for the chapter is to have an impact on literacy and education, promoting education, especially in the local Prince William area.
Most members in Delta Kappa Gamma are educators, librarians, principals, counselors, college professors, retired and active in Prince William and surrounding counties.

Hayes was given an opportunity to provide a list of books deemed to be a valuable addition to the library. A portion of the donation is taken from Delta Kappa Gamma funds for literacy and members donate the remainder of the cost for books. The chapter purchased books from Bookworm Central in Manassas and had a virtual party to purchase books for the donation. This allowed the association to purchase a larger number of books at a discounted price. Some members also provided hardcover book donations directly. Each year the program grows with donations. This year, the members were able to increase the total with an additional 96 books.

One of the overall goals of Delta Kappa Gamma is to promote professional and personal growth for key women educators through excellence in education.
Song shared, "It is evident that Alpha Mu Chapter made a difference for the school." "The educators believe 'literacy is the tool to expand learning and the pathway to success!' explained Nichols. "The chapter is delighted to have collaborated with Mullen Elementary School through making a difference in the lives of the students and educators through the Sharing the Giving Project."