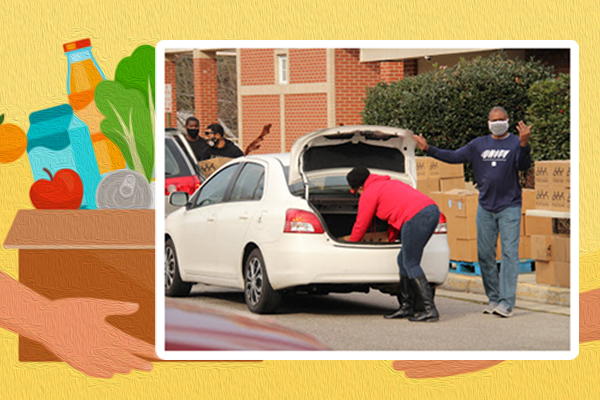 The economic impact of Covid has left members of the community without many of the necessities needed to care for and feed their families. Vineeth Lagouit, assistant principal at Featherstone Elementary School, requested Unity Church's assistance to help families in the school community in need of groceries. The Unity Church congregation rallied together and donated food to all those families.
"We noticed there was a greater need in the community, so we sought out county resources and partnered with the Prince William County Emergency Food Assistance Program." shared Danny Griffin, outreach director for Unity Church. This program has enabled Unity Church to be one of the county's food hubs, distributing nonperishable and perishable food each month.
"They have been such a gift during this pandemic, and I know many community members go there to support the needs of the family," said Lagouit about Unity Church.
Unity Church's efforts have continued throughout the pandemic with monthly distribution to the community. The announcements are listed on the Prince William County webpage, Featherstone Elementary Facebook page, other local schools and community websites, and the church's webpage. The church provides donations to support an average of 250 families each month.
"Unity Church considers itself part of the community, and we endeavor to be a place of refuge. Ultimately, we will do our best to help and impact the community," shared Griffin.