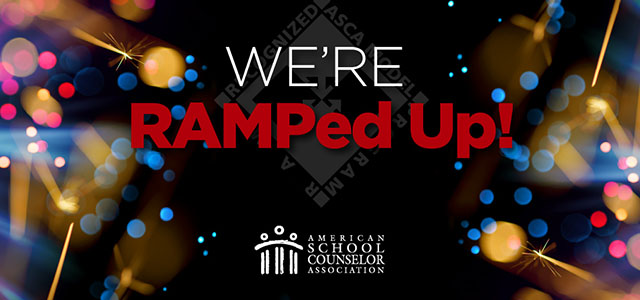 Despite the curveball we were thrown in 2020, six PWCS school counseling programs managed to hit it out of the park. The American School Counselor Association (ASCA) recognized Forest Park and Freedom High Schools, Independence Nontraditional School, and Marshall, Rockledge, and Kyle Wilson Elementary Schools, for demonstrating an ASCA Model Program. The Recognized ASCA Model Program (RAMP) designation is awarded to less than one percent of all public and private K-12 schools in the United States and is designed to recognize schools that are committed to delivering a data-informed school counseling program and an exemplary educational environment.
"The RAMP process is arduous and takes a great deal of time, effort, and thoughtful implementation. We are proud of our counseling directors and school counselors for driving their counseling programs to the next level," shared Dr. Richmond Hill, supervisor of secondary counseling and student support services for PWCS.
The RAMP designation is good for five years, after which schools must reapply to maintain their RAMP status. Of the six PWCS schools that earned the RAMP designation this year, four earned Re-RAMP status and one, Kyle Wilson Elementary, was named a School of Distinction, which is awarded to schools with exceptionally high-caliber school counseling programs. Kyle Wilson was, in fact, the only school in Virgina to be named a School of Distinction.
Jill Cook, ASCA executive director, commended this year's RAMP honorees and said, "These schools used data to drive their program development and implementation so all students can achieve success. RAMP designation distinguishes these schools and encourages school counselors nationwide to strive for excellence."
The ASCA will present the plaque during the RAMP Awards Dinner on July 13, 2021, at the Annual ASCA Conference in Las Vegas.
Congratulations to the following PWCS 2021 RAMP Schools:
Forest Park High School (Re-RAMP)
Freedom High School
Independence Nontraditional School (Re-RAMP)
Marshall Elementary School (Re-RAMP)
Rockledge Elementary School (Re-RAMP)
Kyle Wilson Elementary School (School of Distinction)