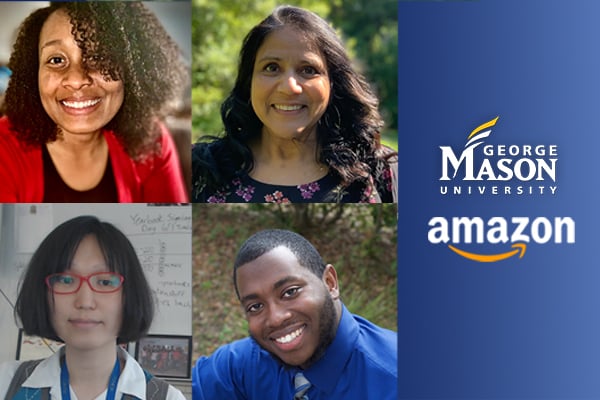 George Mason University (GMU) and Amazon selected four PWCS staff members to participate in an externship program for area teachers. Congratulations to Tameka Martin, instructional technology coach, and Robert Wilson Jr., sixth-grade science teacher, both from Rippon Middle School; Jessie Ayers, art teacher at C.D. Hylton High School; and Shruti Sanghavi, high school mathematics teacher at Independence Nontraditional School" for being selected!
GMU and the Maryland Chamber Foundation partnered with Amazon to provide 20 paid externship experiences that will take place this summer for science, technology, engineering, and math (STEM) and computer science teachers to provide educators with first-hand experiences of how computing careers might look like for their students. The goal of the externship, and a companion graduate level project-based learning course, is to enhance the teaching of computer science to students to spark their interests in computing careers.
Congratulations to these staff on this opportunity to enrich themselves and their students.