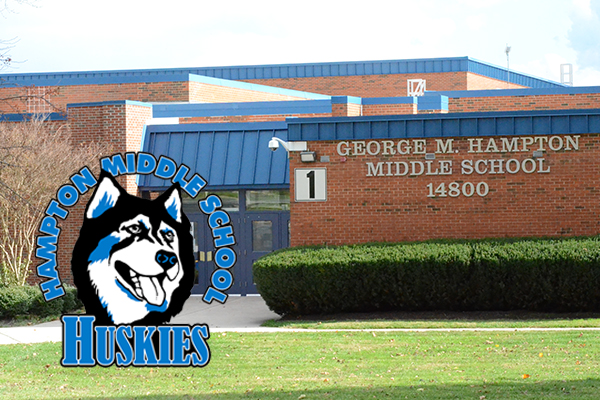 At the beginning of the school year, when Hampton Middle School social studies teachers Jamilla Afrane, Maria Chopin, and Riley O'Casey collaborated on teaching virtual social studies lessons, they questioned how best to engage students with the material. That's when an idea emerged: Let the experts come to the students.
"This was an opportunity for all of Hampton's eighth graders," stated O'Casey. "The unit can be difficult for students to understand, so having an expert there to answer questions helps them tremendously."
For each social studies unit they taught, O'Casey and her colleagues contacted and invited an expert in that field to speak to students through Zoom. Virginia State Senator Jeremy McPike and Prince William County Supervisor Victor Angry joined students earlier in the year.
"They explained their role as a senator and supervisor and the students then asked a myriad of questions," said O'Casey.
Most recently, for their judicial studies unit, the students spoke with representatives from the Prince William County sheriff's office and with the new Prince William County chief of police, Peter Newsham
"The students asked about current events, parts of our unit they may not understand, such as jurisdiction, and what the guest presenters liked and didn't like about their job," said O'Casey. "They are asking questions that mean something to them," she noted, stating, "It hooks them and makes them interested in the unit."